August 27th, 2016
Factories south of the border are fueled by American goods and services
REPORTING FROM SAN LUIS POTOSÍ, MEXICO
Enrique Zarate, 19, had spent just a year in college when he landed an apprenticeship at a new BMW facility in San Luis Potosí, Mexico. If he performs well, in a year he'll win a well-paid position, with benefits, working with robots at the company's newest plant.
Within a decade or so, most of the BMW 3 series cars that Americans buy will probably come from Mexico, built by people like Zarate.
"When you start with such little experience, and get such a big salary, it's unbelievable," says Zarate, whose father is a taxi driver and whose mother is a housewife.
Mexico is in the throes of a manufacturing boom.
Exports from Mexican factories have jumped 13% since 2012. The country already ranks as the seventh-largest producer of cars in the world, and Chrysler, Honda and Volkswagen have major operations there. Over the next five years, another wave of big automakers, including Ford, Audi and Toyota, plan to bring new plants online.
And it's not just cars. Bombardier, Cessna and Hawker Beechcraft have opened aircraft assembly lines in Queretaro and Chihuahua, Mexico. Plastics and iron and steel exports have steadily risen.
In the process, workers like Zarate are being lifted into the middle class by the thousands.
That sounds like an exported version of the American dream, circa 1965, in places such as Dearborn, Mich., or Marysville, Ohio. Indeed, the influx of those types of jobs to Mexico has enraged Ford employees in Wayne, Mich., and the makers of furnaces in Indianapolis.
Donald Trump called the North American Free Trade Agreement "the worst trade deal in history." Bernie Sanders said that an American company moving to Mexico is "the kind of corporate behavior that is destroying the middle class." Even Hillary Clinton, who once praised the pact with Mexico, has expressed increasing skepticism about trade deals.
But despite what you might have heard on the presidential campaign trail, Mexico's manufacturing surge has not been an unalloyed disaster for American workers.
U.S. manufacturing production, it turns out, is rising as well. Factory output has nearly reached its all-time high this year, and is up more than 30% since 2009.
Partly thanks to automation, factory jobs are still way off from their peak of more than 19 million in 1979. But they have been climbing slowly since the end of the Great Recession in 2009. Over the last six years, U.S. manufacturers hired 744,000 new workers, an uptick of 6%.
The bottom line, say economists and company executives, is that what's good for Mexico's factory workers is good for some U.S. workers too.
That's because the chain of goods that supplies Mexico's factories is very different from the one for China. Simply put, Mexico needs to consume a chunk of U.S. goods in order to make its own.
Around 40 cents of every dollar that the United States imports from Mexico comes from the U.S., compared with just 4 cents of every dollar in Chinese imports, according to the Woodrow Wilson Center. The influx of auto factories in Mexico might sustain hundreds of supplier jobs in Deforest, Wis., or Calhoun, Ga.
"Instead of thinking of Mexico as a separate part of production, it's now part of our manufacturing process," said Raymond Robertson, an economist at Texas A&M University. "Mexican companies aren't just producing products that rival ours, they are producing parts of our products."
The evolution of factory work in the United States, Mexico and China is illustrated by Evco Plastics, a family-owned, Wisconsin-based plastics maker.
Dale Evans, the owner of Evco Plastics, is not ashamed to admit that recently he's been hiring more people in Mexico than in Wisconsin — or Dongguan, China.
In the last two years, Evco has added 100 people to its three Mexican plants, and has been hiring more slowly in its five U.S. facilities. Meanwhile, the company is shrinking two Chinese plants into one.
But Evans says that being able to give clients the option of getting their plastic parts made in Mexico more cheaply has allowed him to move much of his 500-member staff in Wisconsin and Georgia to higher-skilled tasks, such as programming robots.
"The easy things — people picking things up and putting them in boxes — that [work] left," said Evans. It's too expensive for him to employ rote manual laborers in America.
He has instead invested in training his employees to maintain huge, potentially dangerous robots handling plastic parts. "The difficult things you can do with machinery, that stayed."
The shift is driven in part by labor costs.
Evans says he used to pay Chinese workers $1 an hour, but now pays them closer to $3 per hour. In Mexico, he says, he now pays a typical plastics assembler around $4 per hour, which is just a dollar more than what he paid when he first set up shop there in 2001.
"It's just gotten cheaper in Mexico," Evans said.
One of the workers who has benefited is Tania Berenice Salazar, a 25-year-old from Monterrey. The single mom was working as a cashier earning about $1.60 per hour before she got an entry-level job packing up plastic materials at Evco in 2012.
Now she supervises other packagers and makes about $1.80 per hour, even as the peso has plummeted. That's significantly above the minimum wage in Mexico of around $4 per day.
"I feel that this is a step forward. I am rising, I am not stuck," Salazar said.
As she spoke, two nearby plastic injection robots were loudly stamping out pieces of dashboards for Mexican-made Kia sedans and lamp fixtures. The drab Evco factory floor in Monterrey sounds like the inside of a washing machine.
U.S.-supplied raw materials account for 60% of the cost of the plastic incubators and ATV parts the company makes in Mexico. For Evco's China plant, the figure is just 15%.
Evco's experience supports the findings of several studies on the effects of NAFTA, which 22 years ago loosened barriers to trade among the U.S., Mexico and Canada.
Whereas China's prowess in electronics and textiles appears to have made a lasting dent on U.S. manufacturing — costing up to 2.4 million jobs from 1999 to 2011, according to one study — trade flows with Mexico have been more balanced.
Multinational manufacturing companies hire an extra 250 U.S. workers for every 100 employees they bring on in Mexico, according to a 2014 study by researchers at the Peterson Institute for International Economics, a nonpartisan organization.
Dean Baker, the co-director of the left-leaning Center for Economic and Policy Research, was an early critic of NAFTA and continues to believe that "it put downward pressure on manufacturing wages" in America.
Still, he acknowledges that the pact had benefits, at least for U.S. corporations.
"It helped the competitive position of our automakers," he said. NAFTA was "bad, but not as bad for U.S. workers as China."
None of that research is any comfort to Frank Staples, who will lose his gig supervising an assembly line when Carrier moves 1,400 furnace-manufacturing jobs from Indianapolis to Monterrey, Mexico, by 2018.
Staples, who has worked at the company for 11 years, blames the move on "corporate greed."
"I think NAFTA was one of the biggest screw-ups that has ever been put in place," he said.
The 37-year-old father of three has been working with his hands — in demolition, then in warehouses, and now at Carrier's factory — since graduating high school two decades ago. Now, for the first time, he's genuinely worried about how he'll support his family.
Staples said that anyone who says trade comes with more pros than cons has no idea what it's like to be on the losing side of that equation.
"People can say what they want to say [about trade], but they aren't experiencing it firsthand," Staples said.
United Technologies, which owns Carrier, says the move reflects "the steady migration of the company's competitors and suppliers to Mexico, as well as ongoing cost and pricing pressures driven in part by evolving regulatory requirements." The company said it would pay for four years of traditional or technical education for laid-off employees.
The trade pact hit low-skill factory jobs hardest. Many garment manufacturers deserted Los Angeles for border maquiladoras in the 1980s and '90s. Starting in the 2000s, though, some aircraft builders and carmakers, which were already firing up plants in the U.S. Southeast, followed in earnest.
Today, the United States has a $67-billion trade deficit with Mexico in cars and car parts, according to the National Assn. of Manufacturers.
There are no firm estimates on the total number of jobs that have migrated to Mexico. One study, from a liberal think tank funded by unions, found that a total of 851,700 positions were lost to Mexico in the wake of NAFTA. But several other nonpartisan reports have found that after factoring in jobs created by increased trade, the pact had little to no effect at all on employment.
Some factory work is returning to the United States, but jobs aren't necessarily following. New generations of robots can do the work faster and more precisely than humans can.
Even in Mexico, with its lower labor costs, machines are replacing people.
At a new Kia factory in Nuevo Leon, Mexico, robots dominate the vast production spaces where the skeletons of Forte compacts take shape. The facility occupies an expanse of arid land that would comfortably accommodate three plants the size of Tesla's main hub in Fremont, Calif.
In a welding area at the center of the assembly line, more than 300 automated machines work in concert with one another to fuse sedan doors to roofs and attach trunks to bumpers.
The towering robots are fenced off in playpen-like areas; workers rarely interact with them.
Even when people are using their hands to, say, install a car hood, they are actually just guiding a machine holding the steel to the front of the car and pushing it forward until the piece slots in.
"It's so he doesn't tire his back," explained Victor Aleman, a spokesperson for Kia, watching as a welder pushed a massive machine toward the shell of a future Forte. Going forward, virtually all of the Forte sedans and hatchbacks purchased in the United States will be produced at this plant in Mexico, Kia said.
"We are really happy because these workers don't complain," Aleman said, gesturing toward a sea of yellow robots that help this Kia facility produce a car every 54 seconds.
A Mexican autoworker at the Kia plant earns $3.75 per hour, the company said. A typical auto manufacturer in the United States makes about $40 per hour, according to data from the Bureau of Labor Statistics.
But cheap labor south of the border hasn't derailed Bernie Degenhardt's career.
The father of two started working at Evco Plastics headquarters in Deforest, Wis., in 1986, when he was a sophomore in high school. He never left.
Degenhardt began as a machine operator, making about $5.50 an hour plucking plastic parts from an injection molding machine. He quickly realized that the influx of robots onto the factory's floor might pose a threat.
"You want to be managing the new automation and technology, and not worried about 'something is going to take my job away,'" Degenhardt says. So he got an associate degree in electronics, and then in 2006, a bachelor's in mechanical engineering.
Today, Degenhardt earns around $120,000 per year as the plant's automation manager, supervising about 20 people.
At Evco's Wisconsin plants, robots do the work Degenhardt once did, pulling just-made plastic from its mold.
"The robots do my [old] job, and I am managing people that manage them," he says.
August 3rd, 2015

Capital Investment, Technology Upgrades to Bolster Mexico's Diverse Manufacturing Sectors
Whether they are manufacturing vehicles, airplanes, electrical cable, or something else, companies are finding the resources they need to compete in Mexico.
Dan Emerson (Q3 2015)
Just over a decade ago, when Quebec-based Bombardier Recreational Products Inc. (BRP) decided to try Mexico as a manufacturing market, the off-road vehicle manufacturer took a measured approach. In 2003, BRP tested the waters by leasing a facility in Ciudad Juarez, Chihuahua, to assemble outboard engines for export. Two years later, the Canadian firm decided to transfer all of its ATV assembly and engine manufacturing operations to Juarez.
Building on its first, successful ventures south of the border, over the last decade BRP has steadily increased its stake in Mexico to more than $190 million worth of manufacturing facilities in the states of Chihuahua and Querétaro, and an extensive distributor network.
Investments Continue to Rise
Business expansions like BRP's have become "the story" in Mexico, as the country has developed into one of the world's manufacturing powers.
"Mexico has really burst on the scene as a legitimate player in the global manufacturing sector," says Bob Cook, president and CEO of the El Paso, Texas-based Cook Strategies Group, LLC. "Every trend I look at indicates that rise is going to continue."
Mexico – Global Manufacturers
Bombardier Recreational Products Inc. (BRP), Flextronics Manufacturing, Lexmark Internacional and Johnson & Johnson

Juárez, Chihuahua

Bombardier Recreational Products Inc. (BRP)

Querétaro, Mexico

Ford

Chihuahua City, Chihuahua

BMW

Goodyear

San Luis Potosi, Mexico

Toyota

Guanajuato, Mexico

Mazda

Guanajuato, Mexico

Hundyai/Kia

Monterrey, Nuevo León

Nissan/Daimler

Aguascalientes, Mexico

Honda

Celaya, Guanajuato

Audi

San Hosé, Chiapa
Agreeing with that prediction, the Boston Consulting Group estimated in a 2013 report that Mexican manufacturing exports will increase up to $60 billion annually by 2018.
According to Banco de Mexico data, Mexico has received over $135 billion in foreign direct investment (FDI) over the last five years — almost $86 billion of that within the past three years. The largest share of FDI in Mexico comes from the United States, representing over one third (34 percent) of total FDI over the past three years. Canada has been the source of another 10 percent of FDI in Mexico over the same period.
More than half (58.6 percent) of the FDI coming into Mexico was invested in manufacturing enterprises, with the top five sectors being food and beverages; transportation equipment; chemicals; electronics; and electric equipment. The automotive sector alone added more than 93,000 jobs in 2014, growing nearly 15 percent.
However, the growth trend has also been "pretty diverse," Cook says. "We've seen a lot of growth the across the board," a trend which bodes well for the country's economic future. The most pronounced growth has taken place in "high value" categories such as aerospace, automotive, and electronics.
Mexican manufacturing exports are estimated to increase by up to $60 billion annually by 2018. An Automotive Powerhouse
This tsunami of foreign investment has transformed Mexico into the world's seventh-largest automotive producer and the fourth-largest exporter after Germany, Japan, and South Korea. Mexico has usurped Japan to become the No. 2 supplier of vehicles to the U.S. market, behind Canada. By 2018, industry analysts predict Mexico's current annual production of 3.2 million cars and light trucks to increase more than 50 percent to five million vehicles. Earlier this year, The Wall Street Journal reported that seven Asian and European automakers have opened new Mexican assembly plants, or announced plans, in just over a year. Other car companies have bankrolled major expansions in Mexico, including Nissan, General Motors, Ford, Volkswagen, and Fiat Chrysler Automobiles NV.
In total, automakers and parts suppliers have earmarked more than $20 billion of new investments, Mexican officials say. The automakers' presence has also spawned major growth of smaller vendors who supply the auto plants, according to Cushman and Wakefield's Gonzalo Gutierrez, who is the firm's senior director of Industrial Brokerage Services for the Northeast Region of Mexico, based in Monterrey. These vendors come from all over the world, but most hail from the U.S., Japan, Germany and, more recently, Korea, Gutierrez says.
Meanwhile, recreational vehicle maker BRP has gradually upped the ante on its Mexican investment. In 2013, BRP opened a $100 million manufacturing facility in Querétaro, which employs 1,100 people. Last year, BRP decided to build a second plant in Juarez, to expand its Can-Am product offering and meet future demand for off-road vehicles. When completed in late 2017, the $55 million facility is expected to employ about 900 workers.
Aerospace, Electronics, and Medical Devices
The aerospace sector in Mexico has also been growing rapidly. Last year, Mexico exported an estimated $1.9 billion worth of aerospace products to the U.S., an amount that has quadrupled since 2009, Cook notes. In that sector, "Mexico is rapidly moving up the global rankings."
Regarding regional distribution of FDI, just over half accrues to Mexico City and the surrounding state, according to Cook. About a third of the balance goes to the four states of Chihuahua, Jalisco, Puebla, and Nuevo Leon.
In addition to being an automotive center, the border city of Juarez has become a manufacturing center for electronics and medical devices. Its electronics manufacturers include Electrolux, Flextronics, Foxconn, and Lexmark. Its medical device companies include Cardinal Health, GE, and Johnson and Johnson. Other northern states have benefited from the growth of the electronics industry, including Chihuahua, Baja California, and Tamaulipas.
Mexico's developing manufacturing clusters have also drawn smaller companies. One example is Greatbatch Inc., which plans to move 170 jobs from its Electrochem Solutions Inc. manufacturing facility in Beaverton, Ore., to a new plant in Tijuana (Baja California) by year's end.
The southern Mexican region has also benefited from lower labor costs, which have helped attract clothing and textile manufacturers to cities including Campeche and Veracruz.
Boosting Mexico's Natural Advantages
There have been a multitude of reasons for Mexico's manufacturing boom, including both indigenous advantages, and efforts by the government in recent years to make the country a more desirable trade partner and place to do business. Over the past decade, Mexico "has been pretty aggressive in liberalizing trade with companies around the world," and has the most free-trade agreements of any country in the world — 44, Cook points out.
The Mexican government has been proactive in modernizing the country's business climate to 21st century standards. Mexico's homegrown business advantages include lower transportation and warehousing costs, an improved ability to respond to customer demands, improved control of intellectual property, the availability of proximate time zones between management and production locales, and the cultural similarities between the U.S. and Mexican markets.
Augmenting Mexico's expansive, free-trade policies, the government has also been proactive in modernizing the country's business climate to 21st century standards. Investing in education has been a major thrust to ensure a well-prepared, bilingual workforce.
According to the United States Embassy in Mexico, more Mexicans — almost 100,000 more — earn engineering degrees annually than Canadians and Germans. And during the past decade, Mexico has doubled the number of its public two-year colleges and four-year universities. The government financed 140 new colleges and universities, with 120 of those emphasizing science and engineering.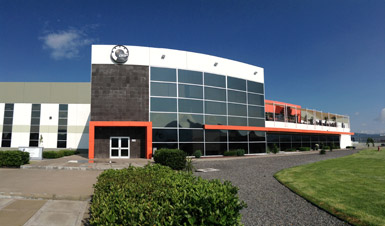 BRP facility in Querétaro
Another priority has been improving Mexico's roads, bridges, and utility infrastructure to help expedite the flow of materials and manufactured goods. Revisions in the country's energy policy have encouraged private-sector investment in new natural gas pipelines and power lines. Additionally, earlier this year, AT&T announced plans to invest $3 billion to extend its high-speed mobile Internet service to Mexico and cover 100 million consumers and businesses by year-end 2018.
Mexico also continues to benefit from the near-shoring trend among some American companies — i.e., moving manufacturing operations to Mexico from China and other low-cost countries. Average manufacturing labor costs in Mexico are now almost 20 percent lower than in China — a sea change from 15 years ago, when Mexico's labor costs were 58 percent more expensive than China's, according to Forbes.com.
Are there other supply chain issues in Mexico companies need to be aware of? "There are no critical issues related to transportation inside Mexico," Gutierrez says. "Since the last five years, the 3PL companies, such as the companies with distribution centers in multiple (Mexican) states, have handled their operations with no inconvenient events, while they have significantly increased their operations, every year."
Some Challenges Ahead
Of course, crime and violence, much of it related to the illegal drug trade, remain a concern. However, media reports may exaggerate the hazards. Gutierrez notes that companies doing business south of the border have developed effective, operational planning strategies to minimize risk and avoid travel related hazards in problematical regions.
Yet, with such a rapid economic expansion, some growing pains are to be expected. There are several challenges facing the country, which the current Mexican administration is working to address, according to Cook, in order to help promote continued economic growth.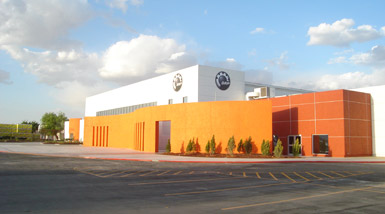 BRP facility in Juarez
To capitalize on Mexico's abundant energy resources, the country will need new capital investment and technology upgrades in the processing and distribution of energy. "That's opening up as we speak," Cook says. This year, Mexico opened its oil industry to foreign investment for the first time since the 1930s, offering for auction exploration rights to 14 shallow-water fields. And this summer, Mexico's Federal Electricity Commission began taking bids on 24 projects that will enable the generation of an additional 1,442 megawatts of power, along with adding nearly 1,500 miles of natural gas pipeline and almost 2,000 miles of power lines.
Competition for skilled labor can be expected to heat up, along with the overall economy. "If you need specialized engineers and technology, you will not find them along the border; you need to go closer to Mexico City," notes Sylvain Blanchette, BRP's VP of Mexican operations. Generally, the average cost of labor increases moving south from the border to the country's interior. That may be due to more competition for skilled labor, due to the increased number of auto, aerospace, and other manufacturers, says Blanchette.
To sustain its manufacturing expansion, Mexico is going to need "to have an even greater emphasis on skilled labor," Cook says. However, in spite of the challenges ahead, Mexico's ascendance as a global economic power should continue, Cook believes, citing its globally competitive cost structure, young workforce, and friendly trade policies.
Mexico's richest resource — and the real driving force behind the growth boom — may be its people, says Blanchette, who praises the knowledge, enthusiasm, and initiative of the Mexican workforce. "When we have come to Mexico with projects, the people we work with have been extremely eager to learn and improve what they do," Blanchette concludes.
July 7th, 2013

July 3rd, 2013
Manufacturing in Mexico will increasingly offer cost advantages over manufacturing in China and other major economies, according to new research by The Boston Consulting Group (BCG), which foresees manufacturing adding $20 billion to $60 billion in output to Mexico's economy annually within the next five years.
The group said that, with the North America Free Trade Agreement (NAFTA), U.S. manufacturers of components for finished goods assembled in Mexico also stand to benefit.
The group said Mexico's improving competitive edge is driven by relatively low labor costs and shorter supply chains, which results from Mexico's closer proximity to U.S. markets.
Mexico also has an important advantage in its 44 free-trade agreements, which allow many of its exports to go into major economies with few or no duties. Mexico has more free-trade agreements than any other nation.
The group pointed to tipping point that was reached in 2012. It was then that the average manufacturing cost in Mexico, adjusted for productivity, became less than the costs in China. BCG projects that, by 2015, average total manufacturing costs in Mexico could be about 6% less than in China and 20%-30% lower than in Japan, Germany, Italy, and Belgium.
"Mexico is in a strong position to be a significant winner from shifts in the global economy," said Harold L. Sirkin, a BCG senior partner. "That is good news not only for Mexico, which relies on exports for around one-third of its GDP. It's also good for America, since products made in Mexico contain four times as many U.S.-made parts, on average, as those made in China."
The group points to World Economic Forum research that violence and corruption are viewed as the biggest negative factors, as well as costs, from having manufacturing operations in Mexico. Another negative, the group said, is the perception that Mexico does not have sufficient skilled workers.
Despite these concerns, BCG expects global companies to continue moving manufacturing operations into Mexico–with the cost advantages of producing in Mexico convincing many companies to look for ways to mitigate the perceived risks.
"When the economics are a wash, U.S. manufacturers often keep production in the U.S.," said Michael Zinser, a BCG partner who leads the firm's manufacturing work in North America. "But when the economics are compelling, companies will invest in additional security and training to address these issues."
BCG said Mexico's labor costs look particularly competitive when factoring in its productivity differences.
By 2015, average manufacturing-labor costs in Mexico are projected to be 19% lower than in China, with its increasing wages–but Mexico is 30% lower when adjusted for output per worker.
Average electricity costs are reported to be about 4% lower in Mexico than in China. Industrial natural gas is 63% lower, on average, in Mexico.
Appliance manufacturing is one of the industries predicted to see significant production gains in Mexico in the near future, the group said. Other industries include transportation goods, computers and electronics, and machinery.
"These industries have relatively high labor content, stringent logistical requirements, and strong existing manufacturing clusters in Mexico," explained Eduardo Leon, a BCG senior partner based in Monterrey.
Due to Mexico's growing cost advantage, production in these industries could increase between 7%-19% by 2017, over and above the projected level if current growth trends remain the same, according to BCG. This could result in 300,000 to 900,000 direct manufacturing jobs in Mexico and 1.5 million to 3.5 million jobs in related services jobs.
"Companies investing in Mexico must balance the economics with the potential downsides," said Sirkin. "But the economic advantages are becoming so pronounced that global companies should include Mexico on a shortlist of locations for their next manufacturing plant."
February 21st, 2012
As companies expand their capabilities, Mexico's advantages — and proximity to its biggest export market — will become evident and its manufacturing base will expand even further.
Clare Goldsberry  (Winter 2012)
It wasn't too long ago that Mexico, like the rest of North America, was beginning to believe that China would eventually capture all the manufacturing to be had. It was true that many companies fled Mexico for the lower labor costs of China.
In a report released in August of 2011, The Boston Consulting Group (BCG) noted that by 2015, wages in Mexico would be significantly lower than in China, pointing out that in 2000, Mexican factory workers earned more than four times as much as Chinese workers. The report notes, "After China's entry into the WTO in 2001, however, maquiladora industrial zones bordering the U.S. suffered a large loss in manufacturing. Now that has changed. By 2010, Chinese workers were earning only two-thirds as much as their Mexican counterparts. By 2015, BCG forecasts that the fully loaded cost of hiring Chinese workers will be 25 percent higher than the cost of using Mexican workers."
And, according to a report from Maquila Reference, "Manufacturers producing goods for the U.S. market are reconsidering their manufacturing options in China, and looking at Mexico's dual benefits of low-cost labor and reduced tariffs under various NAFTA clauses."
Reshoring to Mexico
Mexico's GDP is expected to rise 4 percent in 2011, despite the country's problems with drug cartel violence, which hasn't seemed to slow foreign direct investment (FDI) in new manufacturing facilities in just about all regions of the country. That's because Mexico has a low inflation rate and debt levels, and a huge population of young people standing ready to meet employment demands of the big multinational companies. That has put Mexico on par with China and other LLC (low labor-cost) countries in Southeast Asia, particularly since labor costs — as well as other manufacturing-related costs — are rising in Asia.
Another recent Boston Consulting Group study notes that "wage and benefit increases of 15–20 percent per year at the average Chinese factory will slash China's labor-cost advantage over the United States," and that will create an attractive incentive for work to return to not only the United States but to Mexico as well. "BCG's research projects that over the next five years, the fully loaded cost of Chinese workers in the Yangtze River Delta, which includes Shanghai and the provinces of Zhejiang and Jiangsu, will rise by an annual average of 18 percent, to about $6.31 per hour."
Therefore, Mexico — like the United States and Canada — is seeing a rebound of its manufacturing base in a trend that is being called "reshoring."
Mexico's Largest Industry Sectors
While a lot can be said for the huge variety of industries that boast manufacturing plants in Mexico, the big focus is on the automotive, aerospace, and medical device industries.
Automotive: For the automotive industry, Mexico's more than 1,100 Tier 1 manufacturing companies have been busy even in the face of "lackluster" sales of vehicles in the United States. Multinational Tier 1 suppliers include companies such as Delphi, Magna, Visteon, Johnson Controls, and many others with multiple manufacturing facilities throughout Mexico.
According to a report from Maquila Reference, Mexico became the largest supplier of auto parts to the United States in 2008. Additionally 80 percent of vehicles produced in Mexico are exported to the United States, and 11 out of every 100 autos sold in the United States are made in Mexico. Auto production in Mexico is expected to reach 2.4 million units annually by 2014 — with a projected growth rate of 5.5 percent per year — and account for 18 percent of Mexico's manufacturing GDP, while generating 56,000 jobs.
Among the major automotive OEMs are Ford, GM, and Toyota, which have established manufacturing facilities along the northern border — the Northern cluster — in Baja California, Sonora, and Chihuahua. The Maquila Reference report notes that Baja California is a "preferred destination for the North American, European, and Asian automakers, with more than 60 foreign automotive companies in the region."
Ford Motor Co., for example, established its Stamping and Assembly plant in Hermosillo, Mexico, the capital city of the state of Sonora, in 1986. Today the plant, which sits on a 279-acre site, has 1,650,307 square feet of manufacturing space and produces cars such as the Ford Fusion hybrid, Ford Fiesta, the Mercury Milan and Milan hybrid, and the Lincoln MKZ.
Tier 1 supplier TRW Automotive Holdings Group, manufacturer of safety systems, announced in November 2011 that it would open a new facility in the state of Queretaro, Mexico, to produce a range of advanced brake systems. Queretaro is located in the East-Central region that borders the western edge of Texas. According to TRW's release, the 150,000-square-foot facility will manufacture hydraulic control units for a variety of electronic stability control systems, and brake actuation units including boosters and master cylinders. Production at the new plant is expected to begin near the end of the first quarter of 2012, with an estimated total employment of 450 when full production is reached.
Aerospace: Mexico's aerospace industry sector has seen a big increase in growth over the last five years, according to a CCN Mexico Report, prepared by Cacheaux, Cavazos & Newton, LLP. Investment in the aerospace industry has exceeded $3 billion over just the last three years. According to data from the Mexican Aerospace Industry Federation, in 2011, $800 million will be added to that total, and over the next five years the sector is expected to create 35,000 jobs. Currently more than 190 aerospace companies call Mexico home, and employ approximately 190,000.
A report from Geo-Mexico notes that the number of aerospace companies in Mexico is expected to grow from 232 in 2010 to more than 350 in 2015. Exports of aerospace parts were worth $3.1 billion in 2010, and that is expected to jump to $5.7 billion by 2015. About one-half of all the jobs in the aerospace industry are in the Northern Border region, specifically in Baja California, Tijuana, and Mexicali, all of which border southern California.
One of the leaders of the growth in the aerospace sector is Canadian firm Bombardier Aerospace, which recently announced that it would build the aft fuselage for its new Bombardier Global 7000 and Global 8000 business jets, as well as major composite structures for the Learjet 85, at its Queretaro, Mexico, facility. Currently, Bombardier builds the Global 7000 and 8000 business jets at its Toronto, Ontario, facility. The company opened its business park in Queretaro in 2006, and has since enticed many of its suppliers to join them there. Bombardier Aerospace President and Chief Operating Officer Guy Hachey noted in a report in Aviation Week that the company is "ramping up in Mexico to about 2,500 employees by the end of 2012."
Many of these heavy industries attract numerous suppliers into Mexico. In September 2011, Fridley, Minnesota-based Incertec — a specialty plating, metal finishing, and engineering solutions company — announced that it purchased the assets of CRS Aerospace in Empalme, Sonora, in order to establish manufacturing operations in Mexico. This will allow Incertec to provide cost savings and geographical efficiencies to customers in the aerospace, electronics, connector, and medical device industries.
"In the industries we serve, precision is critical," states Tim Meador, CEO and president of Incertec. "By adding this location, we can provide manufacturers doing business in Mexico the same consistency, quality, and delivery provided by our U.S. location."
Medical Device: Baja California is also home to a medical device manufacturing cluster, with more than 65 plants in the area dedicated to medical device manufacturing and responsible for 35,000 jobs, according to Maquila Reference.
Companies in the region include Cardinal Health; Medtronic; ICU Medical, Inc., among others, with 91 percent of medical device investments coming from the United States. These facilities are FDA, CE, and ISO 13485 certified with clean rooms ranging from Class 100 to 100,000.
Some 233 companies comprise Mexico's medical device industry, with an estimated value of approximately $3.4 billion, contributing 0.4 percent of Mexico's GDP. Of the medical devices manufactured in Mexico, 92 percent are exported to the United States.
An Educated Work Force
Mexico has a vibrant and well-educated work force, with an average age of 29. A report from the Organization for Economic Co-operation and Development states that 50 percent of Mexico's citizens age 15–19 are enrolled full-time or part time in an educational program. Each year, some 90,000 engineers graduate from one of Mexico's many universities. The country's university system also includes technical and trade schools. The Technology University of Mexico has schools in Atizapan, Cuitlahuac, Ecatepec, Marina, and Sur.
One of the largest university systems is the Monterrey Institute of Technology, one of the largest private, nonsectarian co-educational multi-campus universities in Latin America. With over 90,000 students among 33 campuses in 25 cities in its high school, undergraduate, and post-graduate programs, the Monterrey Institute is one of the finest systems in Mexico.
Mexico's Vocational Education Training (VET) system offers three levels of vocational and trade school training that includes Training for Work courses that can be completed in three to six months, consisting of 50 percent theory and 50 percent practice, and preparing students for entering the work force.
The Technical Professional baccalaureate program consists of 35 percent general studies and 65 percent vocational studies; 360 hours of practical training is required to obtain this degree. The technological baccalaureate that comes with the title Professional Technician is offered by both state governments and the federal government, and similar to an engineering degree. All of these programs offer excellent collaboration between the schools and employers, giving ready access to a trained and skilled work force.
A Changing Landscape
BCG noted that Mexico "has the potential to be a big winner" when it comes to supplying North America. "It has the enormous advantage of bordering the United States, which means that goods can reach much of the country in a day or two, as opposed to at least 21 days by ship from China," the report said. "Goods imported from Mexico can also enter duty-free, thanks to NAFTA."
Nonetheless, changes might alter the landscape and create incentives for U.S. companies to bring some manufacturing back from Mexico. For example, Ford Motor Company recently announced that due to its new national labor agreement with the UAW, it plans to move production of the Ford F-650 and F-750 medium-duty trucks from Escobedo, Mexico, to its Ohio Assembly Plant in Avon Lake. This marks the end of a decade-old Blue Diamond Truck, LLC joint venture between Ford and Navistar International, which currently manufactures Ford F-650 and F-750 trucks in Mexico for customers across North America.
But even as some manufacturing is migrating back to the United States from Mexico, other manufacturing is headed there. In October 2011, Whirlpool Corp. announced that it will close its Fort Smith, Arkansas, side-by-side refrigerator manufacturing facility in 2012 and shift that work to its manufacturing facility in Ramos Arizpe, Mexico. And although Nissan plans to boost capacity at its U.S. plants in Tennessee and Mississippi, it also plans to build a new plant in Mexico, according to a January 2012 company announcement. The new plant — which will be Nissan's third in Mexico — will reportedly have the capacity of producing 175,000 vehicles a year, and employing 3,000 workers.
The winds of manufacturing continue to shift, as companies seek manufacturing sites that offer the best of all worlds: low labor costs, high quality, good infrastructure, access to markets, reduced shipping time and costs, and educated, skilled work forces. Mexico can fill much of that bill.
February 20th, 2012
February 17, 2012
By MICHELLE DAMMON LOYALKA
Beijing
WHEN China's vice president, Xi Jinping, visited the White House on Tuesday, President Obama renewed calls for China to play more fairly in the world economy. Vice President Joseph R. Biden Jr. echoed those sentiments, telling Mr. Xi that the two countries could cooperate "only if the game is fair."
But while China's industrial subsidies, trade policies, undervalued currency and lack of enforcement for intellectual property rights all remain sticking points for the United States, there is at least one area in which the playing field seems to be slowly leveling: the cheap labor that has made China's factories nearly unbeatable is not so cheap anymore.
China has experienced sporadic labor shortages, which in turn have driven up its once rock-bottom labor costs. This trend is particularly evident in the weeks following China's Spring Festival, or New Year, when more than 100 million rural migrants return to the countryside to spend the year's biggest holiday with family. Coaxing those same migrants back into the urban work force has proven increasingly difficult.
This year has been no exception. Although nearly two weeks have passed since the Lantern Festival that officially marks the end of the 15-day holiday, cities across China are still facing a serious labor shortfall. In order to lure new workers and retain the old, some companies give employees sizable bonuses just for coming back to work, while others offer cash for every new employee they bring along with them. And in many areas, wage increases ranging from 10 to 30 percent have become the norm.
Despite all this, cities like Beijing, Shenzhen and Guangzhou are still short hundreds of thousands of migrant workers. Shandong Province is missing a full third of its migrant work force, and Hubei Province reports a loss of more than 600,000 workers. Last week, the Chinese government released a report describing this year's post-Spring Festival labor shortage as not only more pronounced than in years past, but also longer-lasting and wider in scope.
Numerous factors underlie China's mounting labor woes. Until now the country has been able to achieve its stunning economic growth by shifting large numbers of farmers into nonagricultural jobs. Over the past several years economists have warned that China may be reaching the so-called Lewis Turning Point — the stage at which the rural surplus labor pool effectively runs dry and wages begin to rapidly increase.
At the same time, China's population has been steadily aging, and by 2020 the nation will have more than 200 million people over age 60. Furthermore, rising living costs in urban China coupled with markedly improved conditions in rural areas are encouraging many would-be migrant workers to look for opportunities closer to home.
In addition to a shortage in the sheer number of available workers, China's labor problems are further exacerbated by a shift in the quality and character of its work force. For the older generation, there is very little that a factory or foreman can dish out that seems too difficult to deal with, given that they witnessed, or grew up with parents who had witnessed, the nation's rocky ride through the Communist Revolution, collectivization, the disastrous Great Leap Forward and the Cultural Revolution. These are the people who pioneered the model of migrant labor on which Chinese manufacturing has come to depend: long hours in substandard conditions, all for a fraction of what United States workers earn.
As illustrated by the recent headlines over working conditions at Foxconn, which makes components for Apple, there are plenty of migrant workers still living and working under that model. But by and large China's younger generation is no longer willing to endure hardship without clear expectations that it is a temporary means to a more comfortable end.
According to the government report, a full 70 percent of rural migrants are now under 30. That means they are members of the so-called after-'80s generation — a euphemistic Chinese term to describe those who grew up during the nation's economic revival and have thus never experienced real deprivation or acquired a taste for the chiku ("eating bitterness") work ethic championed by previous generations.
In the past, China's migrant workers were just thankful not to go hungry; today they are savvy and secure enough to start being choosy. Higher salaries, basic benefits, better working conditions and less physically taxing jobs are only the beginning of their demands, and for many factories, these are already too costly to be tenable.
For China, having spent the last three decades building the nation on the back of its cheap labor force without having to pay too much attention to its welfare, all this is uncharted territory. It is also a serious blow to the comparative advantage that has helped make its factories an international juggernaut.
It's no wonder then that the day after meeting with Mr. Xi, President Obama showed up at a Master Lock plant in Milwaukee declaring that the time for manufacturing jobs to return to America had arrived. Not too long ago such a statement would have been nearly unthinkable, but now, thanks to China's rising labor costs, it looks as if America might be back in the manufacturing game sooner than expected.
December 15th, 2011
---
Expanding into international markets can seem daunting to small and midsized manufacturers. Here are five tips for reducing the risk and increasing the opportunities.
Wednesday, December 14, 2011
By Jill Jusko
Cleveland-based Rad-Con Inc. exports approximately 80% of the product it makes, with the remainder bound for domestic locations. Nine years ago, the story was quite the reverse for this maker of industrial furnaces, says Chris Messina, vice president of sales and projects. Then, 80% was domestic-bound and 20% found its way to customers outside of the United States.
Then came the recession, and with it the realization that staying in business meant growing business outside of the United States.
"We already had an international footprint," Messina says. "We needed to make it bigger."
For Clean Air America Inc., Sept. 11, 2001, was the defining moment. Business in the United States came to a standstill for this Rome, Ga.-based manufacturer of industrial air filtration systems. At that time the company, which employs fewer than 100 people, exported very little. Ten years later, exports comprise about one-quarter of Clean Air America's business, and the company plans a push into new territory next year.
"I would love exports to make up 50% of our business," says Vice President Antoinette Brahm. "We know that's not going to happen overnight."
Exports represent a huge potential market for the small to midsize manufacturer, as Fred P. Hochberg, president and chairman of the Export-Import Bank of the United States, pointed out during a September visit to the Cleveland area. His backup data were persuasive: Only 5% of the world's population resides in the United States and two-thirds of the world's purchasing power is outside of the United States.
It's a potential that President Barack Obama is hoping to exploit with the National Export Initiative, a plan he announced in 2010 with the aim of doubling exports by the end of 2014.
Huge potential doesn't easily translate into increased export sales, however. Smaller firms have limited resources in manpower, time and finances to pursue those opportunities. Indeed, SASCO Chemical Group President Marc Skalla admits that his company had made its share of missteps before hitting on a formula that saw it grow its international business by 120% in the past year.
On the following pages IndustryWeek looks at five tips small to midsize manufacturers should explore to increase their export sales and gain their share of that international buying power. For some manufacturers, increasing export sales will mean entering the international arena for the first time. For those companies, Messina says, "Start small, but start."
"Exporting makes perfect sense," adds Brahm. "When the economy is bad in one part of the world, there are always countries that are doing better. You open up other markets."
1. Proactively Select the Markets You Pursue
In other words, don't be solely reactive to leads from your website. Neither should you try to embrace the entire world. Take an incremental approach that allows you to learn. Consider markets with which the United States has free-trade agreements, suggests Kathe Falls, director, international trade, for the Georgia Department of Economic Development. They may give you a better framework for tariffs and the handling of disputes.
Canada and Mexico, two countries that account for about one-third of all U.S. exports, may be reasonable starting points for manufacturers that have not exported before, suggests Frank Lavin, former U.S. undersecretary for international trade at the U.S. Department of Commerce and co-author of "Export Now: Five keys to entering new markets."
Why? Generally it is less risky to start exporting to markets closer to you physically or similar to you culturally and linguistically, Lavin says.
"It won't be a universal truth," he cautions.
Falls points to additional considerations in targeting new markets, which can be summed up in two words: market research. Examine countries' growth rates and internal market practices, she says, as well as pricing structures. Determine your competition and whether your product makes sense in the market under consideration.
Kathe Falls:
Determine your competition and whether your product makes sense in the market under consideration. "Not every product makes sense in every market."
"Not every product makes sense in every market," she advises.
And not every venture will pan out. As Lavin and Peter Cohan note in "Export Now," "The decision to go into new markets should be thought of not as one big, irreversible commitment but as a series of smaller experiments from which you can learn."
2. Recognize that Different Markets Require Different Approaches
Some companies trying to enter foreign markets think they will be accepted just because they are American, suggests SASCO Chemical's Skalla. "It doesn't work that way," he says. His tip: Learn the culture of the market you want to enter; read everything you can.
Promoting international trade was a key component of Lavin's position in the U.S. Department of Commerce. "The single most frequently encountered mistake that I would come across with companies that went into exporting was the mistake of nothing, meaning they did nothing different," he says. "Their assumption was, 'Look, I'm doing pretty well in my home market; how different can this new market be?'"
It's not a crazy assumption, he says, using the example of an electric toothbrush manufacturer. That manufacturer can likely safely assume the market he is entering includes people with teeth and that those teeth are pretty similar to teeth everywhere.
"But the real question is in what ways isn't [the market] similar," he notes.
Consumer-goods manufacturer Unilever, for example, recognized that people in some emerging markets did not have much discretionary income for items such as shampoo. In addition to entering such markets with larger sizes or more expensive options, the company introduced sachets, or single-use packages that could be purchased at very low cost.
The case for embracing different approaches in different markets extends further. Falls points out that in some markets trade shows are critical to establishing credibility. In other markets it is all about who you know and who knows you.
Frank Lavin:
Canada and Mexico, two countries that account for about one-third of all U.S. exports, may be reasonable starting points for manufacturers that have not exported before.
3. Establish and Nurture International Relationships
Developing a new market takes time, as does relationship-building. Make the effort to develop such relationships and continue to nurse them. Failure to do just that is among the failings Falls sees most often.
"You develop a market in a particular country — and it takes a while to develop the market. Then, just as the market is getting interested and things are looking good, the U.S. economy picks up," she says. As a result, the U.S. manufacturer drops all the relationship-building efforts to focus on the U.S. market. Six months later, the firm tries to pick up those cast-aside relationships.
"I see it time and time again, and it doesn't really work," Falls says.
She acknowledges that technology has greatly enhanced companies' ability to connect with others, but stresses the importance of meeting key customers and representatives in person.
4. Develop Partnerships
Exporting is an involved process. As Lavin says, "Anybody can do it, but if you are thoughtful about it, you plan the right way and you approach it methodically, you are going to do it without losing a lot of money and without a lot of heartburn."
Partnerships, both in the United States and in your target markets, can ease the work.
"Depending on the nature of a company's product, it's always a good idea to work with some type of in-country partner in the early stages of an export program," says Daniel L. Gardner, CEO of Ocean World Lines. "Whether it's a selling agent, distributor or wholesaler, it's always a good idea to have local expertise involved when trying to penetrate new overseas markets."
The same holds true on the U.S. side of the equation. Falls says to consider bringing in service providers, such as banks, freight forwarders and lawyers, in advance, and embrace them as partners. They often have good ideas, she says.
For example, a manufacturer could elect to shop around for a freight forwarder on price alone, resulting in working with one freight forwarder for a certain product, another for a different product and even a third. No real relationship is established. On the other hand, taking the time to develop a relationship with a freight forwarder that learns the breadth of the product line may lead to ideas about how to save money across the board.
5. Don't Overlook the Many Government Resources
Marc Skalla:
"Learn the culture of the market you want to enter; read everything you can."
Why go it alone when both the state and federal governments offer resources to make your efforts more successful? Rad-Con, for example, needed to increase its working capital after landing a multimillion-dollar international project. It utilized the Small Business Administration's Export Working Capital Program.
It is also a lesson learned by SASCO Chemical Group, based in Albany, Ga. The family-owned maker of specialty chemicals grew its exports to Mexico by 2,800% from September 2010 to September 2011. That growth didn't happen without some missteps along the way, however, and then a fortuitous meeting with the Georgia Department of Economic Development.
SASCO Chemical isn't new to exporting. The 60-person company has been in overseas markets since the 1980s, but in a small way. About 10 years ago, SASCO began efforts to take its products for the rubber industry — which represents its biggest market — abroad in what Skalla calls a shotgun approach. Skalla, who was in sales at the time, said the efforts consisted primarily of word-of-mouth, talking to people in the industry to find distributors in Asia and Mexico. The company found distributors but their quality was less than desired. Skalla says SASCO "wasted" six or seven years with that effort.
What turned things around for SASCO Chemical was its introduction to the Georgia Department of Economic Development. Interestingly, the company met initially with the economic development arm to talk about relocation within Georgia, not exports. Nevertheless, Skalla said the company began to learn what the economic development agency could do for it on the trade front. "I truly had no idea," Skalla says.
It began with an invitation from the state department to sit in its booth at a show in Mexico. The agency also did some advance work for SASCO in qualifying potential representatives.
"They did all the homework on the ground," Skalla says. With the economic development agency's assistance, SASCO found a representative in Mexico. That representative has since been a catalyst for SASCO to gain footholds in South America and beyond, with aid from the Georgia Department of Economic Development and agencies such as the U.S. Commercial Service, the trade promotion arm of the U.S. Department of Commerce's International Trade Administration. Skalla specifically calls out the U.S. Commercial Service's Gold Key Matching Service, which helps companies find overseas agents and other business partners via pre-screened appointments, market research and more.
"That's been our success [in exports] for the last two years. To say I'm shocked wouldn't begin to describe it," Skalla says.
The SASCO president says Georgia's economic development department continues to invite his company to sit on every educational forum and get in front of any ambassador who comes to Georgia if SASCO wants to.
"It just makes sure we're right there and have an opportunity. Being a small company, that's a hard thing to get," Skalla says. "We don't enter a market without them working with us."
November 23rd, 2011
By Daniel
Mexico's economy is host to one of the fastest growing electronics industries in the world, in terms of export potential and employment generation. Currently, Mexico is the second largest supplier of electronics products to the U.S. market, which is made up of audio and video, telecommunications, computer equipment and its parts.  In 2010, for instance, the sector exported 71.4 billion USD, 20 percent more than the previous year.
Mexico is receiving increasingly large amounts of FDI, while creating it's own 'Silicon Valley'; between 2000 and 2010, foreign direct investment in the electronics sector registered 20.55 billion USD, invested in the production of computer equipment and the fabrication of spare parts for communication devices.
Two important factors explain the boom in the development of Mexico's electric and electronics industries where over 730 manufacturing plants have set up shop.  According to Alix Partner [3]'s Outsourcing- Manufacturing Cost Index 2010 and to KPMG [4]'s Competitive Alternatives 2010 reports, Mexico is the country with the lowest component manufacturing costs in the industry, with an 18.2 percent savings compared to other industrial nations such as Canada, the Netherlands, the UK, France, Germany and Japan. In addition, the skilled labor workforce is growing at a tremendous pace: each year, 114,000 students of engineering and technology-related fields graduate from Mexican universities.
The electronics industry is located primarily in the northern region of Mexico, in the states of Baja California, Chihuahua and Tamaulipas [5], where 80 percent of the world's largest manufacturing service suppliers operate, including firms such as Flextronics [6], Jabil Circuit [7], Celestica [8] and Sanmina SCI [9]. Additionally, 61 percent of the audio and video electronics industries are located in Baja California, according to the Ministry of Economy.
Well-known multinational companies such as Sony, Samsung, JVC and Pioneer have established themselves in the Tijuana and Mexicali cluster. Currently the home to flat screen TV manufacturing, production in these areas is booming with the sale of flat screen TVs representing around 25 percent of Mexican electronic industry annual exports. This sector is currently generating the highest manufacturing output in Mexico. Furthermore, Mexico was ranked the largest exporter of flat screen TVs in the world in 2009, above countries like China, Germany and the U.S.
In this prosperous environment, it comes to no surprise that the U.S. has continuously been the most important market for Mexico. Over the past decade, the industry has made significant progress and its products now include everything from systems that can be used for brain-scanning as well as 3D animation, or for financial system planning and multinational corporations' strategic work, increasing the attractive of doing business in Mexico to American and international companies around the globe. Unbeknownst to many, manufacturing in Mexico also stands out in the domestic electric appliances [10] industry. This sector has played a large role in the electronics industry, whose 2009 exports represented an astounding 30 percent of Mexican non-petroleum exports. At the forefront of production techniques and quality, in 2010 this sector grew 11.37 percent while generating 35,000 direct and 110,000 indirect jobs.
July 6th, 2011
Manufacturing in Mexico continues to grow in 2011 with both new and existing companies expanding operations across various sectors, most notably record-breaking numbers in auto production and vehicle exports.

In May, more than 213,000 cars were manufactured in the country — 19.4 percent more than in the same period in 2010, representing the highest record, according to Eduardo Solis, president of the Mexican Association of the Automotive Industry (AMIA). In the same month, exports rose 21.3 percent. May capped a five-month growth period for the first part of 2011, increasing 17.1 percent over 2010 figures and 16.4 percent over 2008 rates. In addition, Mexico, as the ninth-biggest vehicle producer in the world, produced a record 2.261 million vehicles in 2010, up 50 percent from 2009, according to AMIA.

Continuing the trend in increased vehicle production, Mazda announced on Friday that it will begin construction of a new plant in Guanajuato, Mexico this fall, with vehicle production to start in the second half of 2013. The investment of $500 million will allow Mazda to produce at least 50,000 cars a year at the plant. In addition, the Daimler Trucks North America plant in Saltillo, Mexico, is including a third shift, adding 479 more manufacturing workers and 32 additional staff workers. This will help meet demand for Daimler Trucks North America's its Freightliner and Western Star trucks.

Carlos Guzman, ProMexico's CEO recently stated that "because of its manufacturing capacity, Mexico is a very competitive platform for several European and Asian economies that are looking to penetrate or increase their participation in the United States. Mexico is a remarkable manufacturing hub for the automotive industry, among others."

Automotive parts supplier Delphi is investing $11 million and generating 2,000 jobs for a new auto parts manufacturing facility in the state of Durango. This will be the first Delphi plant in that state.

In addition to auto and aircraft production, the steel industry also is growing in Mexico. President Felipe Calderon announced in June that the company Posco, a Korea-based company, is going to expand its steel plant in Altamira, Tamaulipas, with an investment of $300 million. According to the President, this expansion will create 300 direct jobs and more than 600 indirect positions.

During the Posco expansion announcement event, Egidio Torre, Tamaulipas Governor, said that this investment shows that there is confidence to invest in the State.

With such expansion continuing throughout Mexico, and in light of Mazda's most recent announcement, President Calderon promises that Mexico will continue to work to promote more investment in the automotive, aerospace, electronic, and manufacturing sectors. This will continue to strengthen the country's worldwide reputation and position as an international manufacturing leader.

By: Marca Pais – Published on Thursday, Jun. 23, 2011
May 18th, 2011
A recently released study reveals that the city in North America with the highest employment concentration in Medical Device manufacturing is Tijuana, Mexico.

Tijuana, Mexico (PRWEB) May 17, 2011

The Tijuana Economic Development Council (Tijuana EDC) recently published a White Paper that highlights an annual growth of 8.7% in employment of the Medical Device sector since 2004, reaching over 30,000 workers, concentrated in 40 medical manufacturing companies, such as Care Fusion, Medtronic, DJO Global and GreatBatch among others. This number makes Tijuana the premier manufacturing destination for the medical Device sector, outpacing the Minneapolis / Saint Paul metro region and more than double of the entire country of Costa Rica.

Among Tijuana's advantages is a well experienced base of over 180,000 skilled manufacturing workers, trained in lean manufacturing and high quality standards. Companies in the medical device sector manufacture high tech products such as electronic thermometers, hemodialysis components, infusion pumps, IV administration sets, lenses, nebulizers, orthopedic braces, oximeters, pacemakers, stents, surgical kits and equipment, urinary catheters, wheelchairs, x-ray film marking system among many others.

Nearly all medical device manufacturing companies operate under FDA or CE marking regulatory requirements. In addition, over 90% of all manufacturing firms with 250+ employees are certified under ISO 13485, ISO 9000 or other world-class quality or management standards.

With over 40 years of export manufacturing experience Tijuana offers a near-shore solution for those companies looking to be competitive in the global market. While many regions market themselves as possible locations for globally-expanding companies, no other city in the world offers the unique combination of key competitive factors such as:
Large base of 40+ existing medical device manufacturers; and a burgeoning medical device cluster.
A "next-door", near-shore location with quick logistical access to the West Coast of the U.S. and major international seaports and airports measured in hours – not weeks;
A trained, quality-conscious and highly bilingual workforce;
Strong intellectual property-rights protections guaranteed via NAFTA and TRIPS; and
Lower-cost, just-in-time production capabilities and experience.
The reveling and educational paper is free and available for download at the following URL
Companies interested in learning more about the opportunities of manufacturing in Tijuana, Mexico, should contact the Tijuana EDC, and schedule a live web-seminar or industrial tour.
About Tijuana EDC: The Tijuana EDCis a nonprofit corporation dedicated to help companies to establish successful manufacturing operations in Mexico and to take advantage of business opportunities of vertical integration introducing qualified Mexican suppliers and accessing new markets. For more information on how to take advantage of these opportunities contact the Tijuana EDC at contact(at)tijuana-mex(dot)com or visit their website http://www.tijuana-edc.com/english/
February 20th, 2011
Fri, Feb 18 2011
By Patrick Rucker
MEXICO CITY (Reuters) – Mexico's improving economic prospects, coupled with low inflation, are winning the country a second look from international investors and fund managers.
Investors see potential in Mexico's services sector and in enticing more companies to market, and are also bullish about new financial tools which could send billions of dollars into infrastructure and private equity deals.
Expected economic growth of about 4 percent this year, combined with inflation of about 3.5 percent, compares well to regional peers, many of which are tightening monetary policy to fend off surging prices.
"In our view, the Mexican economy is very much in a sweet spot," Lupin Rahman, senior vice president of emerging markets portfolio management at bond giant Pimco, told a LatinFinance summit this week.
"In terms of output, in terms of growth, in terms of inflation, all these dynamics point to a very positive 2011 for the Mexican economy."
Mexico's apparent comeback in the sentiment stakes follows several years in the shadow of Brazil, which weathered the global crisis better but is now wrestling with high inflation.
Emerging market investors surveyed by Bank of America Merrill Lynch in February put Brazil at underweight for the first time in the survey's history, while preferences for Mexico are increasing.
But Mexico still has some homework to do.
The economy depends heavily on manufacturing exports to the United States, and while the recovery in U.S. consumer demand has prompted economists to lift forecasts for Mexican growth, investors also look for diversification and for structural reforms.
"If Mexico can turn the engines and start opening its service sectors it will be a fantastic run for the economy," said Alfredo Thorne, head of global markets at Banorte bank.
"It can seriously not only grow at 6, 7 percent but actually perform much better than the BRICs." Brazil's growth is expected to slow in 2011 to 4.5 percent, according to the International Monetary Fund.
Thorne estimates Mexico's drugs war, which has killed more than 34,000 people in the last four years, is cutting 1-2 percentage points from annual growth, but says it will be worth it. "If Mexico manages to win this war, it will be the most important structural reform," he said at the summit.
Luis Harvey, co-founder of private equity firm Nexxus Capital, said Mexico's service sector was underrated.
"You have a huge internal market which has a per-capita income twice as big as Brazil's," he said.
Leisure, health and consumer finance are some of the industries getting a lift from the expanding middle class and sectors where Harvey has put money to work.
Buyout firms typically drive their acquisitions toward a public offering and the Mexican exchange has room to grow with $550 million of shares swapping hands daily compared to the roughly $3.6 billion traded daily in Brazilian stock markets.
"You need to get more companies going to the market; more people investing in equities," said Harvey.
NEW FINANCIAL TOOLS
New financial instruments are also helping improve Mexico's reputation among global investors, after bureaucratic hurdles and inertia caused many to lose patience.
Brazil buyout firm GP Investments (GPIV11.SA: Quote, Profile, Research, Stock Buzz), for one, opened a Mexico City office four years ago intending to make a splash in Latin America's second-largest economy, but pulled out. Partners remember the attempt as a costly mistake.
Carlyle Group CYL.UL also retreated, leaving behind one money manager who has spent much of the last two years in a time-consuming effort to draw Mexico pension fund investment. Now he is finally starting to see results.
Mexico is rolling out new investment options, such as real estate investment trusts (REITs) and a hybrid security designed solely to serve the country's retirement funds.
Those Mexican pension funds, which sit on 1.4 trillion pesos ($116.5 billion) in assets, are expected to drop sizable investments into REITs. Joaquin Avila, the Carlyle veteran, expects his EMX Capital will soon win pension fund financing.
"It has been a tremendous amount of work. To some extent cumbersome and to some extent understandable," said Avila. "These are new securities to Mexico."
Local money managers say the new securities will bring welcome efficiency and competition to Mexican markets.
"Now we are seeing real sophistication in the financial marketplace," said Juan Alberto Leautaud, a local real estate money manager whose infrastructure investment plan recently won $220 million in pension fund cash.
New financing has drawn money managers like Paul Ahlstrom, who brought his wife and six kids to Monterrey in Mexico's north as he made a private equity pitch to the funds.
It took nearly two years, but Ahlstrom says a deal is near with his Alta Growth Capital that will blend pension cash with $75 million of outside capital.
"This deal will happen. It's just painful to be a pioneer," he said. "I hope we don't become the pioneer with arrows in his back."
(Additional reporting by Guillermo Parra-Bernal in Sao Paolo, Editing by Chizu Nomiyama)