June 22nd, 2017

The auto industry is changing in ways that favor the U.S. – as long as Mexico and Canada are part of its supply chain.
Ford announced this week that instead of building its new Focus – the best-selling car in the world – in a new $1.6 billion dollar Mexico-based plant, it will ship cars for North American customers from China.
Ford has promised that its decision won't reduce its workforce. Yet even if that is true, American workers will lose. Today the compact Focus uses steel from Wisconsin, axles from Oregon, seatbelts from Indiana, grills from Michigan, tire pressure sensors from Tennessee, front-side shafts from North Carolina and Ohio, and the list goes on. With the shift, these raw materials, parts and components will be sourced and put together in Asia, eliminating dozens of U.S. based suppliers, and likely costing many of their employees their jobs. While assembly was scheduled to move from Michigan to Mexico, that would have ensured ongoing American employment – as over 40 percent of the value of vehicles "made in Mexico" comes from U.S. factory floors and U.S. offices. For products imported from China – as the new Ford Focus will be starting in 2019 – this number is a negligible 4 percent.
Ford made the decision first and foremost for market reasons. China's 28 million vehicle market is the largest in the world. And while U.S. demand for smaller cars has faltered, in China it is growing at a robust 4 percent annually. Already nearly half of the million Ford Focus models sold each year go to Chinese buyers. Importing vehicles isn't an option as the United States doesn't have a free trade agreement with China, so cars coming from abroad face a stifling 25 percent tariff.
Transferring production east will also save Ford significant upfront costs. Rather than sinking more than a billion dollars into a green field operation, it can adjust and expand two existing Chinese plants, making output more nimble in the face of potentially fickle consumer demand.
Further, small cars have always been a challenge for Detroit. With the lower prices come the slimmest of profit margins. General Motors (GM) recently left Europe entirely, selling its operations to PSA Peugeot Citroën, as it couldn't make a go of it in a place not partial to larger pickups and SUVs.
Yet despite these business calculations, until now small cars destined for the North American market were mostly made in North America. One of the reasons has been NAFTA. During the 23-year tenure of the free trade agreement, autos have become one of the region's most integrated sectors, weaving together companies spanning United States, Mexico and Canada into a North America-wide assembly line. A telling statistic: Before NAFTA, U.S. content in Mexican-made cars was roughly 5 percent; today it is over 40 percent.  NAFTA gave car companies and their long chain of suppliers the aggregated benefit of access to talented engineers and scientists, differential labor costs for the high- and low-skill parts of production, a stable legal environment, and zero tariffs.
The ability to leverage the distinct advantages of each country in research and development, production, marketing, and sales helped make North America the dominant continental and global auto player, producing 18 million vehicles a year. This landscape has benefited not just Detroit's Big Three – Ford, GM, and Chrysler – but also attracted investment from BMW, Audi, Nissan, Toyota, Honda, and other international brands, which encouraged hundreds of their preferred suppliers to set up shops and factories across North America's heartlands. As a result, more BMWs are made in Spartanburg, South Carolina than in Munich, Germany, the headquarters for the 60 billion dollar company.
Ford's recent decision reflects the current challenges to this dominance. The economics are shifting, as emerging economies offer both workers and consumers to car companies. So too are the politics: If the tariff free and cross-country production benefits of a combined North America end, then making cars in China or elsewhere makes even more sense.
The questioning of NAFTA comes just as China aspires to build its own global auto footprint. To date, Chinese producers have left the iconic American industry alone, instead working out quality kinks at home and trying to keep up with voracious domestic demand. But over the last five years its local champions have begun aggressively exporting, starting with developing countries including India, Iran, Indonesia and Malaysia. Chinese makers are also investing abroad – in May JAC Motors announced plans to partner with Mexican telecommunications tycoon Carlos Slim on a Hidalgo plant to build vehicles for Mexico and the rest of Latin America.
The auto industry is transforming in ways that potentially play to America's strengths. It is rapidly automating – already using nearly four out of every ten deployed robots in the United States. It is also advancing technologically, developing new lighter materials, electric powered vehicles, and driverless options. But U.S. commercial vehicle dominance depends on regional production, and the benefits of Canadian and Mexican suppliers and assembly. To ensure that future cars and trucks are made here, NAFTA, and the deep production ties linking the three neighbors, needs to stay.
August 27th, 2016
Factories south of the border are fueled by American goods and services
REPORTING FROM SAN LUIS POTOSÍ, MEXICO
Enrique Zarate, 19, had spent just a year in college when he landed an apprenticeship at a new BMW facility in San Luis Potosí, Mexico. If he performs well, in a year he'll win a well-paid position, with benefits, working with robots at the company's newest plant.
Within a decade or so, most of the BMW 3 series cars that Americans buy will probably come from Mexico, built by people like Zarate.
"When you start with such little experience, and get such a big salary, it's unbelievable," says Zarate, whose father is a taxi driver and whose mother is a housewife.
Mexico is in the throes of a manufacturing boom.
Exports from Mexican factories have jumped 13% since 2012. The country already ranks as the seventh-largest producer of cars in the world, and Chrysler, Honda and Volkswagen have major operations there. Over the next five years, another wave of big automakers, including Ford, Audi and Toyota, plan to bring new plants online.
And it's not just cars. Bombardier, Cessna and Hawker Beechcraft have opened aircraft assembly lines in Queretaro and Chihuahua, Mexico. Plastics and iron and steel exports have steadily risen.
In the process, workers like Zarate are being lifted into the middle class by the thousands.
That sounds like an exported version of the American dream, circa 1965, in places such as Dearborn, Mich., or Marysville, Ohio. Indeed, the influx of those types of jobs to Mexico has enraged Ford employees in Wayne, Mich., and the makers of furnaces in Indianapolis.
Donald Trump called the North American Free Trade Agreement "the worst trade deal in history." Bernie Sanders said that an American company moving to Mexico is "the kind of corporate behavior that is destroying the middle class." Even Hillary Clinton, who once praised the pact with Mexico, has expressed increasing skepticism about trade deals.
But despite what you might have heard on the presidential campaign trail, Mexico's manufacturing surge has not been an unalloyed disaster for American workers.
U.S. manufacturing production, it turns out, is rising as well. Factory output has nearly reached its all-time high this year, and is up more than 30% since 2009.
Partly thanks to automation, factory jobs are still way off from their peak of more than 19 million in 1979. But they have been climbing slowly since the end of the Great Recession in 2009. Over the last six years, U.S. manufacturers hired 744,000 new workers, an uptick of 6%.
The bottom line, say economists and company executives, is that what's good for Mexico's factory workers is good for some U.S. workers too.
That's because the chain of goods that supplies Mexico's factories is very different from the one for China. Simply put, Mexico needs to consume a chunk of U.S. goods in order to make its own.
Around 40 cents of every dollar that the United States imports from Mexico comes from the U.S., compared with just 4 cents of every dollar in Chinese imports, according to the Woodrow Wilson Center. The influx of auto factories in Mexico might sustain hundreds of supplier jobs in Deforest, Wis., or Calhoun, Ga.
"Instead of thinking of Mexico as a separate part of production, it's now part of our manufacturing process," said Raymond Robertson, an economist at Texas A&M University. "Mexican companies aren't just producing products that rival ours, they are producing parts of our products."
The evolution of factory work in the United States, Mexico and China is illustrated by Evco Plastics, a family-owned, Wisconsin-based plastics maker.
Dale Evans, the owner of Evco Plastics, is not ashamed to admit that recently he's been hiring more people in Mexico than in Wisconsin — or Dongguan, China.
In the last two years, Evco has added 100 people to its three Mexican plants, and has been hiring more slowly in its five U.S. facilities. Meanwhile, the company is shrinking two Chinese plants into one.
But Evans says that being able to give clients the option of getting their plastic parts made in Mexico more cheaply has allowed him to move much of his 500-member staff in Wisconsin and Georgia to higher-skilled tasks, such as programming robots.
"The easy things — people picking things up and putting them in boxes — that [work] left," said Evans. It's too expensive for him to employ rote manual laborers in America.
He has instead invested in training his employees to maintain huge, potentially dangerous robots handling plastic parts. "The difficult things you can do with machinery, that stayed."
The shift is driven in part by labor costs.
Evans says he used to pay Chinese workers $1 an hour, but now pays them closer to $3 per hour. In Mexico, he says, he now pays a typical plastics assembler around $4 per hour, which is just a dollar more than what he paid when he first set up shop there in 2001.
"It's just gotten cheaper in Mexico," Evans said.
One of the workers who has benefited is Tania Berenice Salazar, a 25-year-old from Monterrey. The single mom was working as a cashier earning about $1.60 per hour before she got an entry-level job packing up plastic materials at Evco in 2012.
Now she supervises other packagers and makes about $1.80 per hour, even as the peso has plummeted. That's significantly above the minimum wage in Mexico of around $4 per day.
"I feel that this is a step forward. I am rising, I am not stuck," Salazar said.
As she spoke, two nearby plastic injection robots were loudly stamping out pieces of dashboards for Mexican-made Kia sedans and lamp fixtures. The drab Evco factory floor in Monterrey sounds like the inside of a washing machine.
U.S.-supplied raw materials account for 60% of the cost of the plastic incubators and ATV parts the company makes in Mexico. For Evco's China plant, the figure is just 15%.
Evco's experience supports the findings of several studies on the effects of NAFTA, which 22 years ago loosened barriers to trade among the U.S., Mexico and Canada.
Whereas China's prowess in electronics and textiles appears to have made a lasting dent on U.S. manufacturing — costing up to 2.4 million jobs from 1999 to 2011, according to one study — trade flows with Mexico have been more balanced.
Multinational manufacturing companies hire an extra 250 U.S. workers for every 100 employees they bring on in Mexico, according to a 2014 study by researchers at the Peterson Institute for International Economics, a nonpartisan organization.
Dean Baker, the co-director of the left-leaning Center for Economic and Policy Research, was an early critic of NAFTA and continues to believe that "it put downward pressure on manufacturing wages" in America.
Still, he acknowledges that the pact had benefits, at least for U.S. corporations.
"It helped the competitive position of our automakers," he said. NAFTA was "bad, but not as bad for U.S. workers as China."
None of that research is any comfort to Frank Staples, who will lose his gig supervising an assembly line when Carrier moves 1,400 furnace-manufacturing jobs from Indianapolis to Monterrey, Mexico, by 2018.
Staples, who has worked at the company for 11 years, blames the move on "corporate greed."
"I think NAFTA was one of the biggest screw-ups that has ever been put in place," he said.
The 37-year-old father of three has been working with his hands — in demolition, then in warehouses, and now at Carrier's factory — since graduating high school two decades ago. Now, for the first time, he's genuinely worried about how he'll support his family.
Staples said that anyone who says trade comes with more pros than cons has no idea what it's like to be on the losing side of that equation.
"People can say what they want to say [about trade], but they aren't experiencing it firsthand," Staples said.
United Technologies, which owns Carrier, says the move reflects "the steady migration of the company's competitors and suppliers to Mexico, as well as ongoing cost and pricing pressures driven in part by evolving regulatory requirements." The company said it would pay for four years of traditional or technical education for laid-off employees.
The trade pact hit low-skill factory jobs hardest. Many garment manufacturers deserted Los Angeles for border maquiladoras in the 1980s and '90s. Starting in the 2000s, though, some aircraft builders and carmakers, which were already firing up plants in the U.S. Southeast, followed in earnest.
Today, the United States has a $67-billion trade deficit with Mexico in cars and car parts, according to the National Assn. of Manufacturers.
There are no firm estimates on the total number of jobs that have migrated to Mexico. One study, from a liberal think tank funded by unions, found that a total of 851,700 positions were lost to Mexico in the wake of NAFTA. But several other nonpartisan reports have found that after factoring in jobs created by increased trade, the pact had little to no effect at all on employment.
Some factory work is returning to the United States, but jobs aren't necessarily following. New generations of robots can do the work faster and more precisely than humans can.
Even in Mexico, with its lower labor costs, machines are replacing people.
At a new Kia factory in Nuevo Leon, Mexico, robots dominate the vast production spaces where the skeletons of Forte compacts take shape. The facility occupies an expanse of arid land that would comfortably accommodate three plants the size of Tesla's main hub in Fremont, Calif.
In a welding area at the center of the assembly line, more than 300 automated machines work in concert with one another to fuse sedan doors to roofs and attach trunks to bumpers.
The towering robots are fenced off in playpen-like areas; workers rarely interact with them.
Even when people are using their hands to, say, install a car hood, they are actually just guiding a machine holding the steel to the front of the car and pushing it forward until the piece slots in.
"It's so he doesn't tire his back," explained Victor Aleman, a spokesperson for Kia, watching as a welder pushed a massive machine toward the shell of a future Forte. Going forward, virtually all of the Forte sedans and hatchbacks purchased in the United States will be produced at this plant in Mexico, Kia said.
"We are really happy because these workers don't complain," Aleman said, gesturing toward a sea of yellow robots that help this Kia facility produce a car every 54 seconds.
A Mexican autoworker at the Kia plant earns $3.75 per hour, the company said. A typical auto manufacturer in the United States makes about $40 per hour, according to data from the Bureau of Labor Statistics.
But cheap labor south of the border hasn't derailed Bernie Degenhardt's career.
The father of two started working at Evco Plastics headquarters in Deforest, Wis., in 1986, when he was a sophomore in high school. He never left.
Degenhardt began as a machine operator, making about $5.50 an hour plucking plastic parts from an injection molding machine. He quickly realized that the influx of robots onto the factory's floor might pose a threat.
"You want to be managing the new automation and technology, and not worried about 'something is going to take my job away,'" Degenhardt says. So he got an associate degree in electronics, and then in 2006, a bachelor's in mechanical engineering.
Today, Degenhardt earns around $120,000 per year as the plant's automation manager, supervising about 20 people.
At Evco's Wisconsin plants, robots do the work Degenhardt once did, pulling just-made plastic from its mold.
"The robots do my [old] job, and I am managing people that manage them," he says.
January 26th, 2016
Originally Published: June 07, 2015 8:00 AM   Modified: June 12, 2015 9:26 AM
Mexico auto boom a boon for local suppliers
Hollingsworth Logistics Group LLC, a Dearborn-based automotive transportation and assembly supplier, plans for sales in Mexico to be a quarter of its business by 2025.
That's an ambitious target, considering none of the company's $400 million in revenue in 2014 came from that nation.
But Hollingsworth isn't alone, as Southeast Michigan's lower-tiered supply base is again heading south — 20 years after the North American Free Trade Agreementbroke business barriers further open between the U.S. and Mexico.
In what local experts are calling the new automotive gold rush, automakers such asNissan Motor Co. and Mazda Motor Corp. are producing a record number of vehicles in Mexico, most of them destined for export.
Since 2012, carmakers have invested or promised nearly $23 billion in new production in Mexico. In April, Toyota Motor Corp. announced it would spend about $1 billion on its first car factory in Mexico, with the capacity to assemble about 200,000 Corolla compact cars annually, Bloomberg News reported.
The result is a need for a more cohesive supply chain that extends farther down the tiered system, including assemblers and distributors such as Hollingsworth.
"Mexico is booming, and what we see trending is phenomenal opportunities for us," said Greg Martinez Jr., director of international sales for Hollingsworth. "It's key for our sustainability. If we, and others, don't make those business expansions down there, the marketplace will become much smaller."
Rapid expansion
Hollingsworth — minority-owned and controlled by Stephen Barr, who is of American Indian decent — is bidding on four programs in Mexico for distribution services and commodity management for FCA US LLC, Ford Motor Co. and Bombardier Inc., Martinez said.
Mike Wall, director of automotive analysis for Southfield-based IHS Automotive Inc., said that the tier structure in Mexico is "vastly underdeveloped" but that the projected volume coming out of the country is forcing automakers and suppliers to ensure their chain is more robust.
"The volumes are there, and as more automakers go down to Mexico, an infrastructure is being created that can support more suppliers down the line," Wall said. "New plants are coming on board in the next few years, and they are already quoting that business.
"The reality is, if you want that business, you've got to be down there because automakers aren't looking for parts to be shipped in anymore."
Automakers in Mexico produced 3.2 million vehicles in 2014, surpassing Brazil's 3.1 million to become the seventh-largest producer of vehicles. China and the U.S. remain the largest producers of cars in the world.
Production in Mexico is projected to top 4 million in 2017, according to IHS, as it gets closer to the country's plans to reach 5 million units by 2020. This would move them ahead of India and South Korea in production.
Labor costs
Low labor costs and favorable trade agreements with more than 45 countries make Mexico an attractive location for Southeast Michigan suppliers looking for global expansion.
An average unskilled laborer in Mexico costs $8 an hour, including wages and benefits, according to data from the Ann Arbor-basedCenter for Automotive Research. Comparatively, similar workers for General Motors Co. cost $58 an hour.
Although cheap labor is a benefit, Wall said, labor rates will rise.
"I don't think the move to Mexico is just a labor solution; it's not the endgame," he said. "Just as labor cost is rising in China, the whole labor cost benefit in Mexico will turn on its head eventually."
Alejandro Rodriguez, country manager for Southfield-based Plante & Moran PLLC in Monterrey, Mexico, said constraints on the labor force will occur as the need for skilled workers and engineers rises.
"There's already more demand than supply for the highly skilled workers," Rodriguez said. "It's a complete misconception that labor is inexpensive overall. … There's a huge gap between skilled and unskilled labor."
For instance, suppliers and automakers are likely to pay more for a plant manager in Mexico than in the U.S., Rodriguez said, because fewer people are qualified for those positions in Mexico. That creates demand that raises pay.
The next labor challenge in Mexico will be retaining talent — a familiar challenge to Southeast Michigan suppliers, Rodriquez said.
"You can't manage your operations in Mexico with just expats; you must build a culture there," Rodriquez said. "Not everything is about money for Mexicans. They want to feel part of something larger, just like their American counterparts."
While issues with labor are bound to crop up, it's Mexico's expansive trade agreements with more than 40 countries that have driven the global auto industry into the country, experts said.
Mexico's strong agreements allow exporters duty-free access to markets that contain 60 percent of the world's economic output,The Wall Street Journal reported this year.
Automotive exports from Mexico this year are projected to rise to a record 2.9 million vehicles, more than 87 percent of its projected production, according to the Mexican Automobile Industry Association. As much as 70 percent of those exports are projected to be going to the U.S.
For Hollingsworth, exporting isn't one of its options, but the increased exports from Mexico are a welcome catalyst to its own growth.
"Customers are looking for suppliers that can deliver their services on an international level," Martinez said. "If we're not down there as soon as possible, we're not going to be able to compete long term."
August 3rd, 2015

Capital Investment, Technology Upgrades to Bolster Mexico's Diverse Manufacturing Sectors
Whether they are manufacturing vehicles, airplanes, electrical cable, or something else, companies are finding the resources they need to compete in Mexico.
Dan Emerson (Q3 2015)
Just over a decade ago, when Quebec-based Bombardier Recreational Products Inc. (BRP) decided to try Mexico as a manufacturing market, the off-road vehicle manufacturer took a measured approach. In 2003, BRP tested the waters by leasing a facility in Ciudad Juarez, Chihuahua, to assemble outboard engines for export. Two years later, the Canadian firm decided to transfer all of its ATV assembly and engine manufacturing operations to Juarez.
Building on its first, successful ventures south of the border, over the last decade BRP has steadily increased its stake in Mexico to more than $190 million worth of manufacturing facilities in the states of Chihuahua and Querétaro, and an extensive distributor network.
Investments Continue to Rise
Business expansions like BRP's have become "the story" in Mexico, as the country has developed into one of the world's manufacturing powers.
"Mexico has really burst on the scene as a legitimate player in the global manufacturing sector," says Bob Cook, president and CEO of the El Paso, Texas-based Cook Strategies Group, LLC. "Every trend I look at indicates that rise is going to continue."
Mexico – Global Manufacturers
Bombardier Recreational Products Inc. (BRP), Flextronics Manufacturing, Lexmark Internacional and Johnson & Johnson

Juárez, Chihuahua

Bombardier Recreational Products Inc. (BRP)

Querétaro, Mexico

Ford

Chihuahua City, Chihuahua

BMW

Goodyear

San Luis Potosi, Mexico

Toyota

Guanajuato, Mexico

Mazda

Guanajuato, Mexico

Hundyai/Kia

Monterrey, Nuevo León

Nissan/Daimler

Aguascalientes, Mexico

Honda

Celaya, Guanajuato

Audi

San Hosé, Chiapa
Agreeing with that prediction, the Boston Consulting Group estimated in a 2013 report that Mexican manufacturing exports will increase up to $60 billion annually by 2018.
According to Banco de Mexico data, Mexico has received over $135 billion in foreign direct investment (FDI) over the last five years — almost $86 billion of that within the past three years. The largest share of FDI in Mexico comes from the United States, representing over one third (34 percent) of total FDI over the past three years. Canada has been the source of another 10 percent of FDI in Mexico over the same period.
More than half (58.6 percent) of the FDI coming into Mexico was invested in manufacturing enterprises, with the top five sectors being food and beverages; transportation equipment; chemicals; electronics; and electric equipment. The automotive sector alone added more than 93,000 jobs in 2014, growing nearly 15 percent.
However, the growth trend has also been "pretty diverse," Cook says. "We've seen a lot of growth the across the board," a trend which bodes well for the country's economic future. The most pronounced growth has taken place in "high value" categories such as aerospace, automotive, and electronics.
Mexican manufacturing exports are estimated to increase by up to $60 billion annually by 2018. An Automotive Powerhouse
This tsunami of foreign investment has transformed Mexico into the world's seventh-largest automotive producer and the fourth-largest exporter after Germany, Japan, and South Korea. Mexico has usurped Japan to become the No. 2 supplier of vehicles to the U.S. market, behind Canada. By 2018, industry analysts predict Mexico's current annual production of 3.2 million cars and light trucks to increase more than 50 percent to five million vehicles. Earlier this year, The Wall Street Journal reported that seven Asian and European automakers have opened new Mexican assembly plants, or announced plans, in just over a year. Other car companies have bankrolled major expansions in Mexico, including Nissan, General Motors, Ford, Volkswagen, and Fiat Chrysler Automobiles NV.
In total, automakers and parts suppliers have earmarked more than $20 billion of new investments, Mexican officials say. The automakers' presence has also spawned major growth of smaller vendors who supply the auto plants, according to Cushman and Wakefield's Gonzalo Gutierrez, who is the firm's senior director of Industrial Brokerage Services for the Northeast Region of Mexico, based in Monterrey. These vendors come from all over the world, but most hail from the U.S., Japan, Germany and, more recently, Korea, Gutierrez says.
Meanwhile, recreational vehicle maker BRP has gradually upped the ante on its Mexican investment. In 2013, BRP opened a $100 million manufacturing facility in Querétaro, which employs 1,100 people. Last year, BRP decided to build a second plant in Juarez, to expand its Can-Am product offering and meet future demand for off-road vehicles. When completed in late 2017, the $55 million facility is expected to employ about 900 workers.
Aerospace, Electronics, and Medical Devices
The aerospace sector in Mexico has also been growing rapidly. Last year, Mexico exported an estimated $1.9 billion worth of aerospace products to the U.S., an amount that has quadrupled since 2009, Cook notes. In that sector, "Mexico is rapidly moving up the global rankings."
Regarding regional distribution of FDI, just over half accrues to Mexico City and the surrounding state, according to Cook. About a third of the balance goes to the four states of Chihuahua, Jalisco, Puebla, and Nuevo Leon.
In addition to being an automotive center, the border city of Juarez has become a manufacturing center for electronics and medical devices. Its electronics manufacturers include Electrolux, Flextronics, Foxconn, and Lexmark. Its medical device companies include Cardinal Health, GE, and Johnson and Johnson. Other northern states have benefited from the growth of the electronics industry, including Chihuahua, Baja California, and Tamaulipas.
Mexico's developing manufacturing clusters have also drawn smaller companies. One example is Greatbatch Inc., which plans to move 170 jobs from its Electrochem Solutions Inc. manufacturing facility in Beaverton, Ore., to a new plant in Tijuana (Baja California) by year's end.
The southern Mexican region has also benefited from lower labor costs, which have helped attract clothing and textile manufacturers to cities including Campeche and Veracruz.
Boosting Mexico's Natural Advantages
There have been a multitude of reasons for Mexico's manufacturing boom, including both indigenous advantages, and efforts by the government in recent years to make the country a more desirable trade partner and place to do business. Over the past decade, Mexico "has been pretty aggressive in liberalizing trade with companies around the world," and has the most free-trade agreements of any country in the world — 44, Cook points out.
The Mexican government has been proactive in modernizing the country's business climate to 21st century standards. Mexico's homegrown business advantages include lower transportation and warehousing costs, an improved ability to respond to customer demands, improved control of intellectual property, the availability of proximate time zones between management and production locales, and the cultural similarities between the U.S. and Mexican markets.
Augmenting Mexico's expansive, free-trade policies, the government has also been proactive in modernizing the country's business climate to 21st century standards. Investing in education has been a major thrust to ensure a well-prepared, bilingual workforce.
According to the United States Embassy in Mexico, more Mexicans — almost 100,000 more — earn engineering degrees annually than Canadians and Germans. And during the past decade, Mexico has doubled the number of its public two-year colleges and four-year universities. The government financed 140 new colleges and universities, with 120 of those emphasizing science and engineering.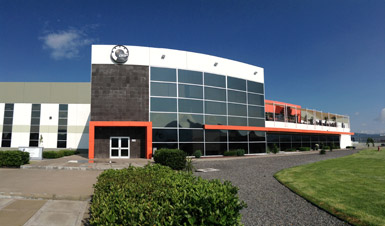 BRP facility in Querétaro
Another priority has been improving Mexico's roads, bridges, and utility infrastructure to help expedite the flow of materials and manufactured goods. Revisions in the country's energy policy have encouraged private-sector investment in new natural gas pipelines and power lines. Additionally, earlier this year, AT&T announced plans to invest $3 billion to extend its high-speed mobile Internet service to Mexico and cover 100 million consumers and businesses by year-end 2018.
Mexico also continues to benefit from the near-shoring trend among some American companies — i.e., moving manufacturing operations to Mexico from China and other low-cost countries. Average manufacturing labor costs in Mexico are now almost 20 percent lower than in China — a sea change from 15 years ago, when Mexico's labor costs were 58 percent more expensive than China's, according to Forbes.com.
Are there other supply chain issues in Mexico companies need to be aware of? "There are no critical issues related to transportation inside Mexico," Gutierrez says. "Since the last five years, the 3PL companies, such as the companies with distribution centers in multiple (Mexican) states, have handled their operations with no inconvenient events, while they have significantly increased their operations, every year."
Some Challenges Ahead
Of course, crime and violence, much of it related to the illegal drug trade, remain a concern. However, media reports may exaggerate the hazards. Gutierrez notes that companies doing business south of the border have developed effective, operational planning strategies to minimize risk and avoid travel related hazards in problematical regions.
Yet, with such a rapid economic expansion, some growing pains are to be expected. There are several challenges facing the country, which the current Mexican administration is working to address, according to Cook, in order to help promote continued economic growth.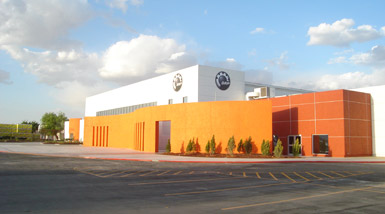 BRP facility in Juarez
To capitalize on Mexico's abundant energy resources, the country will need new capital investment and technology upgrades in the processing and distribution of energy. "That's opening up as we speak," Cook says. This year, Mexico opened its oil industry to foreign investment for the first time since the 1930s, offering for auction exploration rights to 14 shallow-water fields. And this summer, Mexico's Federal Electricity Commission began taking bids on 24 projects that will enable the generation of an additional 1,442 megawatts of power, along with adding nearly 1,500 miles of natural gas pipeline and almost 2,000 miles of power lines.
Competition for skilled labor can be expected to heat up, along with the overall economy. "If you need specialized engineers and technology, you will not find them along the border; you need to go closer to Mexico City," notes Sylvain Blanchette, BRP's VP of Mexican operations. Generally, the average cost of labor increases moving south from the border to the country's interior. That may be due to more competition for skilled labor, due to the increased number of auto, aerospace, and other manufacturers, says Blanchette.
To sustain its manufacturing expansion, Mexico is going to need "to have an even greater emphasis on skilled labor," Cook says. However, in spite of the challenges ahead, Mexico's ascendance as a global economic power should continue, Cook believes, citing its globally competitive cost structure, young workforce, and friendly trade policies.
Mexico's richest resource — and the real driving force behind the growth boom — may be its people, says Blanchette, who praises the knowledge, enthusiasm, and initiative of the Mexican workforce. "When we have come to Mexico with projects, the people we work with have been extremely eager to learn and improve what they do," Blanchette concludes.
November 20th, 2013
November 18, 2013
GUANAJUATO, Mexico — A decade ago, Ivan Zamora, 23, might have already left for the United States. Instead, he graduated in May from a gleaming new university here, then moved on to an engineering internship at one of the many multinational companies just beyond the campus gates.
His days now begin at dawn inside the new Volkswagen factory a short walk away, and when he leaves at night, he joins a rush of the upwardly mobile — from the cavernous new Pirelli plant next door, an array of Japanese car-parts suppliers and a new Nivea plant on a grassy hillside.
"There's just a lot more opportunity to study and to succeed," Mr. Zamora said at the factory, surrounded by robots, steel, glass and young technicians. "Both my parents are teachers. They lived in an entirely different era."
Education. More sophisticated work. Higher pay. This is the development formula Mexico has been seeking for decades. But after the free-market wave of the 1990s failed to produce much more than low-skilled factory work, Mexico is finally attracting the higher-end industries that experts say could lead to lasting prosperity. Here, in a mostly poor state long known as one of the country's main sources of illegal immigrants to the United States, a new Mexico has begun to emerge.
Dozens of foreign companies are investing, filling in new industrial parks along the highways. Middle-class housing is popping up in former watermelon fields, and new universities are waving in classes of students eager to study engineering, aeronautics and biotechnology, signaling a growing confidence in Mexico's economic future and what many see as the imported meritocracy of international business. In a country where connections and corruption are still common tools of enrichment, many people here are beginning to believe they can get ahead through study and hard work.
Mr. Zamora's new job, for example (he was hired by VW at summer's end), started with his parents prioritizing education, not emigration, and scrimping to give him a computer and, more recently, German lessons. The state of Guanajuato added to their investment by building the affordable polytechnic — part of a public university system that offers technical degrees as well as undergraduate and graduate degrees — and a sprawling interior port to lure the international companies that hire its graduates. And now Mr. Zamora has a job that pays enough to help his sister pursue her dream of studying marine biology.
This is a Mexico far different from the popular American conception: it is neither the grinding, low-skilled assembly work at maquiladoras, the multinational factories near the border, nor the ugliness of drug cartels. But the question many experts and officials are asking is whether Mexico as a whole can keep up with the rising demand for educated labor — and overcome concerns about crime and corruption — to propel its 112 million people into the club of developed nations.
"We are at something of a turning point," said Eric Verhoogen, a professor of economics and international affairs at Columbia University. "The maquila strategy has been revealed not to have been successful, so people are looking around for something new."
The automotive industry has been Mexico's brightest spot so far. In many ways, central Mexico has already surpassed Detroit. There are now more auto-industry jobs in Mexico than in the entire American Midwest. At least 100,000 jobs have been added in Mexico since 2010, according to a recent Brookings Institution report, and General Motors, Ford, Chrysler, Honda, Mazda, Nissan, Audi and Volkswagen have all announced expansion plans, with nearly $10 billion to be invested over the next several years, mainly in a 400-mile corridor from Puebla to Aguascalientes.
The work tends to be better paid than what could be found in the area before the companies arrived. It is still a fraction of the salaries of American workers — many employees on the factory floors in the interior port make around $3.65 an hour — but higher-paid professionals make up about 30 percent of the employees at many auto plants here, roughly twice as much as in the maquiladoras near the border.
And although robotics and other changes have kept overall employment in the industry somewhat limited, more of the industry has moved to Mexico as the car business has recovered. Around 40 percent of all auto-industry jobs in North America are in Mexico, up from 27 percent in 2000 (the Midwest has about 30 percent), and experts say the growth is accelerating, especially in Guanajuato, where state officials have been increasing incentives.
The 2,600-acre interior port, for example, has become a draw because, in addition to the polytechnic, the state built customs facilities, a railroad depot and a link to the local airport. Guanajuato also helps find candidates for companies to hire and, in some cases, gives them free classes to help them pass standardized tests required for employment. At Volkswagen, many of the young men and women flowing in and out of test-taking sessions said they benefited from the assistance.
Guanajuato even pays companies a small bonus for sending workers abroad for training. Mauricio Martínez, 29, an engineer at the Italian tiremaker Pirelli, which was one of the first companies to take up residence in the port, said he and his wife, Mariana, still saw their trip to Prague after his training in Romania as a fairy tale.
"I'm a small-town guy," he said one day after work, in his kitchen with a beer. "But there I was; an Italian company from Milan hired a small-town guy from Mexico."
He said he now makes $2,250 a month ($27,000 a year), far more than at his old job at a tow-truck company and roughly double the median household income nationwide. That's more than enough for a middle-class life here. Both husband and wife drive to work, and this year they bought a three-bedroom townhouse in a new development for about $80,000. On a recent visit, "The Big Bang Theory" played on their flat-screen TV as a neighbor watered her patch of lawn no bigger than a beach towel.
While cooking dinner, Mrs. Martínez said that her husband's job had given them the credit and stability they needed to start her own business — a gourmet salad shop in a colonial village nearby. And as is common in other countries with an expanding middle class, such as Brazil, their economic rise has led to demands for better government.
When someone recently stole Mrs. Martínez's cellphone, she said she went straight to the police over the objections of her father, who warned her nothing would be done. "He was right," she said. "But next time it happens, I want my complaint to be there. I'm trying to make a living here, and I want a legal life."
"My generation, we're more prepared," she added. "My parents, they never even finished school; we know if something is going to change, it has to start with us."
Many young, middle-class Mexicans are coming to similar realizations, propelled by 13 years of democracy and the Internet. But their ranks are small. As the auto industry rebounds and wage inflation in China makes Mexico more attractive for global manufacturers, many foreign employers say that skilled employees are harder to find and keep, while the mass of Mexican workers do not measure up to what many companies need.
Only 36 percent of Mexicans between 25 and 64 have earned the equivalent of a high school degree, according to the Organization for Economic Cooperation and Development. Despite a rapid rise in foreign investment, with 2013 shaping up to be Mexico's best year on record, the country is still struggling.
The Mexican economy has slowed significantly this year, and even when it was doing better, the nation's poverty rate fell only 0.6 percent to 53.3 million people — roughly 45 percent of the population — between 2010 and 2012. Crime and a notoriously weak justice system continue to undermine the economy, with Mexico's minister of health recently estimating that it costs 8 to 15 percent of the country's annual gross domestic product. "It's all the stuff we hear about again and again: Mexico has an education system that is not on par with its peers; a banking system that's not lending; it has rule-of-law issues and public-security issues and corruption being a huge issue," said Christopher Wilson, an economics scholar at the Woodrow Wilson International Center for Scholars in Washington. "The list goes on and on."
Many economists and business consultants are keeping a close watch on President Enrique Peña Nieto's efforts to improve education, open the energy sector to private investment and overhaul taxes.
Kevin P. Gallagher, an economist at Boston University, said Mexico also needed to prioritize innovation. "South Korea and Taiwan spend over 2 percent of G.D.P. on research and development; China spends almost 2 percent," he said. "Mexico spends 0.4 percent."
But on a smaller scale in Guanajuato, individual success is creating a sense of possibility. Some of Mr. Zamora's friends are studying German, too, hoping to land work at Volkswagen, and a similar sense of momentum pervades the polytechnic, where students in pristine industrial labs, like Javier Eduardo Luna Zapata, 24, have begun to dream of more than work at an auto plant.
He and a few classmates won a prestigious design award this year for a scanner that would check airport runways for debris. "We want to start a company," he said, displaying a video of the project on his cellphone. "We're going to look for investors when we graduate."
His classmates, representing a new generation of Mexicans — mostly geeks in jeans carrying smartphones — all nodded with approval.
November 12th, 2013
CNBC.com | Monday, 11 Nov 2013 | 1:17 PM ET
Most people outside of Mexico have never heard of Aguascalientes. But in the auto industry, this city of 1 million residents is known as ground zero for Nissan's expansion plans in the Americas.
This week the Japanese automaker is opening its second final assembly plant in Aguascalientes, giving Nissan as many final assembly plants in Mexico as it has in the U.S.
"Mexico is quickly becoming the fastest export hub in terms of vehicle production virtually anywhere in the planet," said Michael Robinet, a director with IHS Automotive.
Nissan is not the only automaker expanding production in Mexico.
Honda, Mazda and Audi are adding assembly lines in the country, which has shot past Canada to become the second-largest auto producer in North America.
Mexico is on pace to build 3.15 million vehicles this year, which represents 19 percent of all cars and trucks made in North America.
Ford's assembly plant in Hermosillo is among the company's most productive in the world.
"Mexico has proven for a long time [that] … it's a fantastic world-class-quality operation," said James Farley, Ford's executive vice president of global marketing, sales and service.
Lower costs fuel Mexican auto boom
Mexico is one of the fastest-growing locations anywhere for auto assembly and parts production.
Calsonic Kansei, which supplies control panels and exhaust systems for Nissan, Mazda and General Motors, has just expanded its operations in Aguascalientes. The Japanese company is increasing to 3,100 workers from 1,400 to keep up with demand from Mexico's auto production.
"The growth here reminds me of China in the early '90s," said Bharat Vennapusa, chief operating officer at Calsonic.
Why the surge?
A combination of low costs, a perfect location and a slew of free trade agreements make it advantageous to build and ship in Mexico.
"Mexico over the next decade will likely control more than half of the North American auto employment base," said Mark Muro, senior fellow at the Brookings Institution. "It is an extremely desirable place for labor-intensive assembly, with …. enough engineers and trained workers. And it's got … superior trade connectivity to the rest of the hemisphere."
For example, Mexico is one of the few countries with a trade agreement that allows automakers to ship vehicles to Brazil at a cost lower than from plants in the U.S. or Europe.
Meanwhile, Mexican auto workers' wages are much lower than those in the U.S.
"Somebody in northern Mexico might be making $3 or $4 an hour at an auto plant. An autoworker in Ohio might be making five to eight times that," said Harley Shaiken, a labor relations professor at the University of California at Berkeley. "It is a very large disparity, which is critical, since the productivity and quality is the same or even higher in Mexico."
Mexico limiting U.S. auto expansion?
More production of cars and trucks in Mexico raises the question: How will it impact plants elsewhere in North America?
"Mexico very clearly is going to press down on production in the U.S., and in particular in Canada," Shaiken said. "So far we have seen a much larger hit in Canada, but it is truly affecting both countries."
Given that most U.S. plants are close to capacity, the location of expanded production will become an urgent question over the next four to five years.
However, Robinet said, the U.S. auto industry can still be competitive with that of Mexico.
"If the U.S. is able to gain an EU trade agreement and some other trade agreements, and continue to work through the process of reducing costs … there is no doubt that the southeastern United States and Mexico can be really competitive on an equal basis," he said.
—By CNBC's Phil LeBeau. Follow him on Twitter @LeBeauCarNews.
October 26th, 2013
'Level of activity in Mexico is insane'
Paul Lienert
Automotive News | October 26, 2013 – 7:29 am EST
DETROIT (Reuters) — The Mexican auto industry is about to go on a $10 billion factory building spree, illustrating the nation's rising economic challenge to rivals from the United States to China.

Japanese and German auto manufacturers are spearheading the drive, say parts suppliers and researchers who see more auto factories built south of the border than in the United States between now and the end of the decade.

The United States will consume the vast majority of the new cars, but Mexico's domestic market has rebounded from a long slump, and in a sign of Mexico's growing global role, auto exports outside of North America will rise faster than those to the United States.

BMW AG, Toyota Motor Corp. and Daimler AG's Mercedes-Benz are expected to announce at least $2 billion of deals in the next year or two, according to supplier and other industry sources. That's on top of nearly $6 billion in announced plants by Nissan Motor Co., Honda Motor Co., Mazda Motor Corp. and Volkswagen AG.

U.S. automakers, all of whom have been building cars in Mexico since before World War II, will spend another $1 billion or more to upgrade Mexican plants. And Nissan and VW also are considering expansions at existing factories that could total $1 billion or more, according to sources familiar with their plans.

Mexico "is quickly turning into the China of the West," said Joseph Langley, a senior analyst at Michigan-based research firm IHS Automotive, pointing to Mexico's low wages, a strong supply base and a global web of free-trade agreements.

Mexican auto exports beyond North America are growing even faster than those within, according to the Federal Reserve Bank of Chicago. They accounted for nearly 30 percent of the 2.4 million exported last year. Altogether Mexico built 3.0 million cars and trucks, according to Automotive News, compared with 10.4 million in the United States and 2.5 million in Canada.

By 2020, Mexico will have the capacity to build one in every four vehicles in North America, up from one in six in 2012, according to IHS.

The investment shift has implications for auto jobs and labor unions north of the border, particularly in Canada, which will see a 20 percent decline in production, IHS projects. Output will soar 62 percent in Mexico.

U.S. auto production will rise 12 percent, and Detroit-based automakers are expanding domestic production by ramping up the pace at existing factories to as many as three shifts running six days a week, said IHS. By those calculations, Mexico is building more auto plants than in the United States or Canada through 2020.

Lower costs

"It's all about lower production costs and lower export costs," said Michael Tracy, principal at the Agile Group, a Michigan-based auto consultancy. "That's what Canada used to be — the place for low-cost manufacturing and shipping. Now, everybody is targeting Mexico."

Mexico's economy is seen growing faster than Brazil's next year, underscoring the success of Mexico's export-driven model versus regional economic powerhouse Brazil's more protectionist policies. The promised auto investment could help Mexico challenge regional dominance by Brazil. Analysts are warning of excess Brazilian auto production capacity within five years.

Suppliers say the Detroit auto makers, with more than half the production capacity in Mexico, have not signaled any plans to expand vehicle output there. But General Motors and Chrysler this year have said they will install additional engine and transmission production capacity in Mexico.

In the competition for jobs with the United States and Canada, "Mexico's momentum, combined with its increasingly dense and capable supply chain, its persistent cost advantage and its trading relationships may give it a leg up," said Brookings Institution researchers in a report released last week.

Auto employment in the U.S. South, where Japanese, German and Korean automakers all operate non-union plants, is holding relatively steady at 18 percent of North American auto workers, according to Brookings.

$12 an hour

Pay ranges as low as $12 per hour for temporary workers at plants in the U.S. Southeast, compared with about $35 an hour for skilled union veterans at U.S.-owned plants. Union workers in Canada on average are paid even more. A year ago, GM CEO Dan Akerson described Canada as "the most expensive place to build a car in the world."

But at around $2.50 an hour, manufacturing wages in Mexico are nearly 20 percent cheaper than in China, according to a mid-year Bank of America study. That study put U.S. manufacturing wages at just under $20 an hour, on average.

A shortage of trained engineers and concerns about crime and security may hold back Mexico, according to research firm PwC Autofacts.

Energy costs also are considerably higher than in the United States, but they are lower than in China, according to Boston Consulting Group. And because of Mexico's proximity to the United States and Canada, transportation and logistics costs are lower than for parts coming from China.

Largest footprint

The largest producer in Mexico, Nissan, opens its third factory next month, the $2-billion Aguascalientes No.2. Nissan built 683,520 cars in Mexico last year, and the new plant will add capacity for 250,000 more, mostly compact models such as the Nissan Sentra for North America and other markets, company officials said.

Moreover, an expansion of Aguascalientes No.2 is already in planning, according to two sources familiar with Nissan's plans. Slated to open in 2016, the sources said, it likely will be dedicated to production of compact luxury vehicles for Infiniti and Mercedes-Benz, which has a platform- and engine-sharing agreement with Nissan.

Nissan said it had nothing to announce, while a Mercedes spokeswoman said joint production of compact cars was an option, but that no decision had been made.

Nissan also is expanding a complex in Cuernavaca, which will take the automaker's total capacity in Mexico to 1.1 million vehicles a year by 2020, two supplier sources said.

Nissan's closest rival south of the border is Volkswagen, which opened a complex in Puebla in 1967. A new $550-million engine plant in Silao, as well as a $1.3-billion assembly complex in San Jose Chiapa that is slated to be opened in 2016 by VW's Audi subsidiary, will raise total VW group annual capacity by 100,000 vehicles to 850,000 by 2020, according to IHS.

VW and Toyota are battling for global sales leadership, but the Japanese automaker lags well behind its rivals in Mexico, where it has only a small truck assembly facility in Tijuana.

Now, the automaker is scrambling to catch up with its competitors, according to two supplier sources who say Toyota is actively shopping for a site. Toyota executives in recent months have said the company needs additional production capacity in Mexico, without providing specifics. A Toyota spokeswoman said the company "would not comment on any potential plant announcement" in Mexico.

Luxury manufacturing

BMW, which operates a U.S. assembly plant in South Carolina, also is shopping prospective plant sites south of the border, according to Mexican government officials.

Supplier sources said BMW already has mapped out a production timetable for Mexico, with a tentative plan to begin assembly operations in late 2017, ramping up annual capacity to 200,000 by 2020.

A BMW spokesman said he had nothing to confirm.

Other vehicle and parts manufacturers are expected to set up shop or expand existing facilities in Mexico by 2020, said Tracy, of the Michigan-based auto consultancy.

IHS's Langley summed it up: "The level of activity in Mexico is insane."
Nissan Mexicana in July celebrated building 4 million vehicles at its plant in in Aguascalientes, Mexico. The plant started operations Nov. 13, 1982.
October 6th, 2013

2013 Getty Images
Quickly becoming one of the world's automotive manufacturing powerhouses, Mexico may get another boost if Germany's BMW and Korea's Hyundai decide to open plants in Latin America's second-largest economy.
Both automakers have held talks with the Mexican government, and while still in the nascent stages, at least one of the manufacturers could announce plans for new plant as soon as next year, Mexican Economy Minister Ildefonso Guajardo told Bloomberg.
"With both of them, there have been conversations for future plants," he said. "I cannot talk for them, but I think that starting 2014 we'll have new announcements. At least for one."
Neither BMW nor Hyundai responded to a request for comment from Bloomberg on Guajardo's statements.
Moves by BMW and Hyundai into Mexico would further boost a burgeoning auto industry in the U.S.'s southern neighbor, even as Detroit progresses in its rebound from the 2009 bailout and BMW's Spartanburg, South Carolina plant continues to be one of the German car's top producers.
Both Ford and General Motors are bumping up their investments in Mexico and Asian car giants Nissan, Honda and Mazda have all broke ground on plants there as well.
Volkswagen has also made deep inroads in Mexican auto manufacturing, with an announcement earlier this year of plans to build its popular Golf model at its plant in the city of Puebla. Golfs built at the Mexican plant will be sold in South and North America, where the company has fallen behind its competitors in a packed compact car market.
The Mexico move is part of a larger three-year, $5 billion plan to make Volkswagen the largest automobile manufacturer in the world. Mexico, with its low labor costs and shielded from the unfavorable currency fluctuations between the dollar and euro, is part of Volkswagen's strategy in the Western Hemisphere.
"With its existing infrastructure, competitive cost structures and free-trade agreements, Mexico is the ideal location to produce the Golf for the American market," Hubert Waltl, the head of production at VW's passenger car brand, said in a statement.
Auto output in Mexico rose 4.4 percent in the first eight months of this year from a year earlier to 1.99 million vehicles, according to the Mexican Automobile Industry Association. Production last year climbed 13 percent to a record 2.88 million.
"Investors are confident of Mexico's future, regardless of the slowdown in the first semester," Waltl said. "There is a lot of trust in the future of the Mexican economy."
March 24th, 2013

That boom coming from North America's southernmost state isn't just gunfire
by David Agren on Monday, March 18, 2013 11:50am
Mario Armas/AP
A new truck rolls off the assembly line every minute at the GM factory in the conservative Catholic heartland of Mexico's Guanajuato state. The factory in Silao, set in the shadow of a giant Christ statue considered the geographic centre of the country, produces so many trucks that GM has expanded its workforce by more than 60 per cent since 2008 and has plans to hire even more. The nearby Volkswagen plant just opened a $550-million engine plant and Toyota has announced plans for a facility down the road.
Manufacturing activity is mushrooming across Mexico, mirroring an upswing in the overall economy. The country produced more than 2.8 million cars last year, while factories in border towns like Tijuana and Ciudad Juárez churn out everything from plastic toys to plasma TVs. Manufacturing is now moving back from China—almost as fast as it fled Mexico a dozen years ago—as Asian salaries and shipping costs continue to rise. "This has nothing to do with Mexico," Ed Juline, head of Guadalajara-based Mexico Representation, a business consultancy, says of the trend. "It has everything to do with China."
Ten years ago, wages in Mexico were six times higher than those paid in China, but the gap had narrowed to 40 per cent by 2011, according to an International Monetary Fund report. Geography also works in the country's favour, as companies take advantage of its easy access to U.S. and Latin American markets, where economies are expanding, demanding Mexico's autos, appliances and advanced electronics.
But manufacturing is just one part of the picture, as Mexico moves from mess to can't-miss status, the hottest of the emerging markets. "This is Mexico's moment," said new President Enrique Peña Nieto, summing up the sentiment at his December inauguration. Indeed, the Mexican government is projecting growth of 3.5 per cent this year—better than Brazil, which investors are suddenly bearish on after a decade of adulation. In Brazil, a credit bubble appears set to burst and demand for its commodities is diminishing.
The scenario has created a collective giddiness among elites and investors unseen since the early 1990s, when Mexico prepared to enter NAFTA and appeared poised for First World status, only to suffer a calamitous peso crash. Last year, investors poured $80 billion into Mexican securities—five times more than went to Brazil, according to the Banco de México. But external factors also benefit Mexico, especially as the BRIC countries lose their lustre."Brazil is a mess," says Manuel Molano, adjunct-director of the Mexican Institute for Competitiveness, a Mexico City think tank, "China is decelerating, India's growth has been stalled for three years, Russia is nothing special."
Peña Nieto is pledging structural reforms to the energy, tax and social security systems—measures his party previously opposed. The reforms, he says, will generate six per cent economic growth, tripling the rate of the past dozen years. He's formed a pact among the three main political parties to pursue his agenda and has already struck deals to overhaul labour laws and an education system that allowed teachers to sell their positions like personal property. "He's a smart political negotiator," says Molano. His administration is "resourceful in convincing people."
The story doesn't begin with Peña Nieto. For three decades, government policies have been geared to suppressing spending and controlling inflation that had climbed to triple digits. The central bank's interest rate and inflation both now hover around four per cent, while central government debt is low, amounting to approximately 28 per cent of GDP. (It's around 36 per cent in Canada.)
Remarkably, the raging drug war has done little to dampen enthusiasm for Mexico. "A pile of 49 headless human bodies on a roadside is apparently less scary than an interest rate cut," says Ulysses de la Torre, a blogger who focuses on emerging markets.
How much the "boom" benefits average Mexicans remains to be seen. Almost half (46 per cent) say their economic condition actually deteriorated over the previous year, according to a recent poll, and many expect little improvement in the short term, says Federico Berrueto, director general of polling firm Gabinete de Comunicación Estratégica. Fully 59 per cent of Mexicans now work in the informal economy. "The average person sees unemployment, that ends don't meet, that their salary is low," says Berrueto. When compared to the perspective of international investors, "it's two distinct worlds."
February 28th, 2013

by  Steve Clouther
  on 2/26/2013 4:28 PM
Keywords:  Manufacturing, Automation, Discrete, Process, Export, FDI, Mexico, Mexican Market, Market Research Study, Economy, Growth
Mexico is a significant market for manufacturing and automation products.  Mexicans are the hardest workers in the industrialized world, China included.  The OECD—the Organization for Economic Cooperation and Development, of which the United States is a member—studied working trends in three dozen countries, including paid and unpaid work.  Mexicans topped the list, and exceeded the United States in both categories.
In 2011, Mexico received almost 20 billion dollars of Foreign Direct Investment (FDI), consolidating Mexico as one of the top recipients of FDI among emerging economies in the world.  Mexico's manufacturing industry and the financial services sector are top among the most preferred investment targets.  Among the manufacturing sectors, the main recipients are automotive, iron & steel, beverages, and chemicals.
"Mexico has signed 11 Free Trade Agreements with 43 countries, including the United States, Canada, the European Union, and Japan, some of the largest and most lucrative markets in the world.  Mexico actively participates in world trade.  It is the 10th largest exporter and importer worldwide, accounting for 2.5% and 2.6% of the world's total exports and imports, respectively.  Mexico is a land of manufacturing opportunities," according to Steve Clouther, the principal author of ARC's "Automation Systems Market Outlook for Mexico".
Economic Stability
In contrast to the widening crisis in the euro zone, Mexico can point to 17 years of macroeconomic stability, low inflation, manageable debt, an open economy, and increasing competitiveness.  The gross domestic product expanded 3.9 percent in 2011, and there are forecasts suggesting that by 2050 it could be larger than that of France.  Mexican factories are exporting record quantities of televisions, cars, computers, and appliances, replacing some Chinese imports in the United States and fueling a modest expansion.
Discrete Industries
The automotive industry is a very strategic industry for Mexico.  In 2011, the automotive sector accounted for approximately 4 percent of the Mexican GDP and 20 percent of Mexico's manufacturing GDP.  According to the ranking of 40 countries by the International Organization of Motor Vehicle Manufacturers (OICA), based on car production, Mexico ranked eighth globally.   The aerospace industry is another very strategic industry for Mexico.  From an automation perspective, GMC and drives account for the largest investment, followed closely by PLCs, IPCs, and panels.
Process Industries
In 2010, Mexico was the seventh-largest oil producer in the world, and the third-largest in the Western Hemisphere.  State-owned Petroleos Mexicanos (Pemex) is one of the largest oil companies in the world.  Mexico is consistently one of the top three exporters of oil to the US, along with Canada and Saudi Arabia.
The Distributed Control System (DCS) sector is by far the largest automation technology for the process industries, especially oil & gas.  All of the major DCS suppliers have a strong presence in Mexico.
Leading Automation Technologies
The DCS and SCADA sector accounts for more than a third of the revenues, and PLCs, IPCs, and Panels account for another fifth.